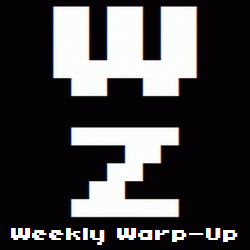 No, that's not a typo. Welcome to the Weekly Warp-Up, your weekly wrap-up of the biggest and the best articles posted at Warp Zoned this week…
The Chicago Cub and Cleveland Indians will be squaring off in the World Series next week, but the video game industry might have topped that unlikely matchup with a series of blockbuster announcements this week.
First, Nintendo unveiled their NX console! Officially known as the Switch, the rumors of a console/handheld hybrid with detachable controllers proved to be right on the money. Later that same day, Rockstar unveiled the first trailer for Red Dead Redemption 2, which will be released for the PS4 and Xbox One in Fall 2017.
Not to be outdone, Sony revealed that development on The Last Guardian is complete, confirming that it will indeed launch on December 6 as planned.
Elsewhere on Warp Zoned this week, we visited the Resident Evil 20th Anniversary Tour and tried out Resident Evil 7: Biohazard with PlayStation VR. We also sat down to review the excellent Pac-Man Championship Edition 2. And we updated our Big List of Nintendo Switch Games after Nintendo's revealing trailer.
More news from this week can be found after the break.
New Game Announcements
Pre-Launch Updates and Release Date Announcements
Other Game News
New Videos
Etcetera
Rumor Has It
New Release Round-Up