Weekly Warp-Up: Time For an Official Beyond Good & Evil 2 Announcement…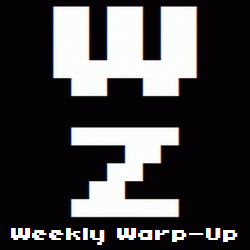 No, that's not a typo. Welcome to the Weekly Warp-Up, your weekly wrap-up of the biggest and the best articles posted at Warp Zoned this week…
In an announcement that's been in the works for more than eight years, Ubisoft has confirmed that pre-production on Beyond Good & Evil 2 has officially begun. No one knows when we'll hear more about it, but some people are speculating that it could be in development for Ninetndo's NX console, which we consider in the "October 2016 Update" to our Big List of Nintendo NX Games.
But in the more immediate future, the Warp Zoned staff filed hands-on previews for Dragon Quest Builders, which will be available next week, and Outlast II, which will be available in Early 2017.
And in the even more immediate future (and the recent past), the Warp Zoned staff got together to discuss What We Played in September and The Games of October.
Finally this week, Andrew Rainnie filed entry Kickstart This! column, focusing on Sulphur Nimbus: Hel's Elixir.
More news from the previous seven days can be found after the break.
New Game Announcements
Pre-Launch Updates and Release Date Announcements
Other Game News
New Videos
Etcetera
Rumor Has It
New Release Round-Up
It's Dangerous To Go Alone! Read This.
A Commenter Is You!