Weekly Warp-Up: Time for More Nintendo NX Rumors…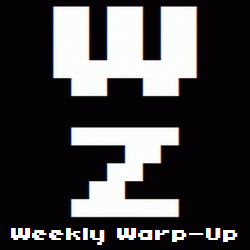 No, that's not a typo. Welcome to the Weekly Warp-Up, your weekly wrap-up of the biggest and the best articles posted at Warp Zoned this week…
Psst! Hey! You! Get over here! Do you wanna hear some new rumors about Nintendo's NX console? Supposedly, a trial production for the Nintendo NX was recently held, which means the console is still on track to launch in March 2017.
We even heard about a few new games in development including Puzzle Box from Bplus and the very strong possibility of a Beyond Good & Evil Prequel from Ubisoft. Now that's exciting.
Equally exciting was the news that J.J. Abrams told reporters that a pair of films based on Portal and Half-Life are still in development. We might even get an official announcement "soon."
Finally this week, UK Correspondent Andrew Rainnie dove deep into the crowdfunding rabbit hole and came out with three new Kickstart This! selections: Z'Isle, Ultra Captain & The Great Piratey Space Escape, and Magicland.
More news from the week that was can be found after the break.
New Game Announcements
Pre-Launch Updates and Release Date Announcements
Other Game News
New Videos
Etcetera
New Release Round-Up
It's Dangerous To Go Alone! Read This.
A Commenter Is You!