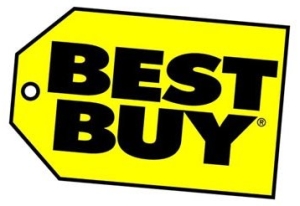 The interior of your local Best Buy has probably changed quite a bit in the last few years, but don't worry, the retailer's shelves will be packed to the ceiling with games this Black Friday. Best Buy's Black Friday sale will actually begin on Thanksgiving Day at 5:00 PM, but there's sure to be plenty of games to go around.
New releases will be on sale at Best Buy on Black Friday including Battlefield 1, Destiny: The Collection, Gears of War 4, Mafia III, Overwatch, Titanfall 2, WWE 2K17, XCOM 2, and others for $29.99 each. Call of Duty: Infinite Warfare's Legacy Edition (which includes Modern Warfare Remastered) will also be on sale for $59.99.
And if you skipped over some of this Spring's biggest games, you'll get a chance to pick them up for cheap at Best Buy on Black Friday. Doom, Street Fighter V, Mortal Kombat XL, Mirror's Edge: Catalyst, and more will be discounted to $19.99 apiece.
A complete list of Best Buy's game deals for Black Friday 2016 can be found after the break.
Consoles, Handhelds, and Accessories

Amiibo: Lucina – $9.99
New 3DS Mushroom Kingdom Edition – $99.99
Nintendo eShop $50 Gift Card – $42.50
PS4 Slim 500GB + Uncharted 4: A Thief's End – $249.99
PS4 Gold Wireless Stereo Headset – $59.99
PS4 PlayStation Camera – $29.99
Xbox One S 500GB + Minecraft Favorites – $249.99
Xbox One S 1TB + Battlefield 1 – $299.99
Xbox One Stereo Headset – $59.99

New Releases For $59.99

Call of Duty: Infinite Warfare – Legacy Edition

Starters Packs For $39.99 Each

Guitar Hero Live
Guitar Hero Live (2-Guitar Bundle) – $49.99
Lego Dimensions
Skylanders Imaginators

Assorted Games For $29.99 Each

Battlefield 1
BioShock: The Collection
Call of Duty: Black Ops III
Destiny: The Collection
Deus Ex: Mankind Divided
FIFA 17
Gears of War 4
Grand Theft Auto V (PS4, Xbox One)
Madden NFL 17
Mafia III
NBA 2K17
Overwatch
Rocksmith 2014 Remastered
Titanfall 2
WWE 2K17
XCOM 2

Assorted Games For $24.99 Each

Dragon Ball Xenoverse 2
The Elder Scrolls Online: Gold Edition
The Elder Scrolls V: Skyrim – Special Edition
Fire Emblem Fates: Birthright
Just Dance 2017
Lego Star Wars: The Force Awakens
Metal Gear Solid V: The Definitive Experience
No Man's Sky
Teenage Mutant Ninja Turtles: Mutants In Manhattan
Tom Clancy's The Division
The Witcher 3: Wild Hunt – Complete Edition

Assorted Games For $19.99 Each

Bravely Second
Dark Souls III
Doom
Fallout 4
Hasbro Family Fun Pack: Conquest Edition
Lego Star Wars: The Force Awakens (Wii U)
Mirror's Edge: Catalyst
Mortal Kombat XL
Pokemon X
Pokemon Y
ReCore
Street Fighter V
Tom Clancy's Rainbow Six: Siege

Assorted Games For $14.99 Each

Assassin's Creed: Syndicate
Battleborn
Bloodborne
Borderlands: The Handsome Collection
Call of Duty: Advanced Warfare
Far Cry: Primal
Gears of War: Ultimate Edition
God of War III Remastered
Grand Theft Auto V (PS3, Xbox One)
Homefront: The Revolution
InFamous: Second Son
The Last of Us Remastered
LittleBigPlanet 3
MLB The Show 16
Naruto Shippuden: Ultimate Ninja Storm 4
Ori and the Blind Forest
Ratchet & Clank
Uncharted: The Nathan Drake Collection
Until Dawn

Assorted Games For $9.99 Each

Red Dead Redemption: Game of the Year Edition

Assorted Games For $4.99 Each