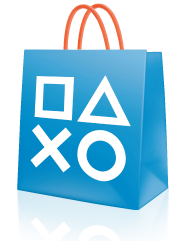 While we're still a few days away from Thanksgiving, Sony has kicked off their Black Friday Sale on the PlayStation Store today with dozens of discounts on popular PS4 titles (in case you were curious, a few PS3 and Vita games are also on sale). As an added incentive, PlayStation Plus subscribers will get even deeper discounts on Black Friday Sale titles.
Sony's Black Friday Sale includes a large number of 2015 and 2016's biggest games, and PlayStation fans will be able to pick up Destiny: The Collection, Far Cry Primal, Overwatch, Star Wars: Battlefront, The Witcher 3: Wild Hunt, and many more for cheap. And if you need to carefully weigh your purchasing decisions, don't worry, the sale prices will remain in effect until Tuesday, November 29.
The full list of Black Friday Sale titles on the PlayStation Store can be found after the break.
PS4 Games

Assassin's Creed Chronicles – $14.99
Assassin's Creed: Syndicate – $14.99
Assassin's Creed: Syndicate (Gold Edition) – $29.39
Assassin's Creed: Unity – $11.99
Batman: Arkham Knight – $11.99
Batman: Arkham Knight (Premium Edition) – $23.99
Batman: The Telltale Series (Season Pass) – $17.49
BlazBlue: Chrono Phantasma Extend – $17.49
Borderlands: The Handsome Collection – $23.99
Bound – $11.99
Bully (PS2-On-PS4) – $10.49
Call of Duty: Advanced Warfare (Digital Pro Edition) – $58.99
Call of Duty: Advanced Warfare (Gold Edition) – $34.79
The Crew – $9.89
The Crew (Complete Editon) – $13.19
Darksiders II: Deathinitive Edition – $8.99
Destiny: The Collection – $44.99
Digimon Story: Cyber Sleuth – $23.99
Dirt Rally – $29.99
Dishonored: Definitive Edition – $11.99
Dragon Ball Xenoverse – $13.99
Dragon Ball Xenoverse + Season Pass – $24.74
Evolve (Digital Deluxe Edition) – $19.99
Evolve (Ultimate Edition) – $24.99
F1 2016 – $38.99
Fairy Fencer F: Advent Dark Force – $17.99
Far Cry 4 – $14.79
Far Cry 4 (Gold Edition) – $25.19
Far Cry Primal – $14.99
Far Cry Primal (Digital Apex Edition) – $19.49
Game of Thrones (Season Pass) – $4.99
Grand Theft Auto III (PS2-On-PS4) – $10.49
Grand Theft Auto V – $29.99
Grand Theft Auto V + Great White Shark Cash Card – $37.99
Grand Theft Auto V + Megalodon Shark Cash Card – $61.19
Grand Theft Auto V + Whale Shark Cash Card – $44.54
Grand Theft Auto: San Andreas (PS2-On-PS4) – $10.49
Grand Theft Auto: The Trilogy (PS2-On-PS4) – $24.99
Grand Theft Auto: Vice City (PS2-On-PS4) – $10.49
Guilty Gear Xrd: Revelator – $17.99
Hitman (Complete First Season) – $35.99
Hitman: Intro Pack (Episode 1) – $8.99
Hitman: Sapienza (Episode 2) – $5.99
Hitman: Marrakesh (Episode 3) – $5.99
Hitman: Bangkok (Episode 4) – $5.99
Hitman: Colorado (Episode 5) – $5.99
Hitman: Hokkaido (Episode 6) – $5.99
Homefront: The Revolution + Freedom Fighter Bundle – $27.99
I Am Setsuna – $26.79
J-Stars Victory Vs+ – $14.99
JoJo's Bizarre Adventure: Eyes of Heaven – $29.99
Journey: Collector's Edition – $14.99
Just Cause 3 – $20.99
Just Cause 3 (XL Edition) – $29.57
Just Dance 2016 – $24.79
Mad Max – $9.99
Manhunt (PS2-On-PS4) – $8.99
Max Payne (PS2-On-PS4) – $8.99
Mega Man Legacy Collection – $7.49
MegaDimension Neptunia VII – $7.49
Middle-Earth: Shadow of Mordor (Game of the Year Edition) – $9.99
Mighty No. 9 – $9.99
Minecraft: Story Mode (Season Pass Deluxe) – $14.99
MLB The Show 16 – $14.99
MLB The Show 16 (Digital Deluxe) – $40.19
MLB The Show 16 (MVP Edition) – $24.89
MX Vs ATV Supercross Encore – $23.99
Naruto Shippenden: Ultimate Ninja Storm 4 – $23.99
Naruto Shippenden: Ultimate Ninja Storm 4 (Deluxe Edition) – $31.99
One Piece: Burning Blood – $29.99
One Piece: Pirate Warriors 3 – $17.99
Overwatch – $39.59
Red Dead Revolver (PS2-On-PS4) – $10.49
Sniper Elite III (Ultimate Edition) – $13.99
Star Wars: Battlefront – $10.49
Star Wars: Battlefront (Deluxe Edition) – $13.99
Street Fighter V – $29.99
Street Fighter V (Deluxe Edition) – $44.99
Street Fighter V (Season Pass) – $17.99
Sword Art Online: Lost Song – $20.99
Tales From the Borderlands (Season Pass) – $2.99
Tales of Zestiria – $23.99
Terraria – $4.99
Tom Clancy's Rainbow Six: Siege – $24.99
Tom Clancy's Rainbow Six: Siege (Gold Edition) – $39.99
Tom Clancy's The Division – $24.99
Tom Clancy's The Division (Gold Edition) – $39.99
TrackMania Turbo – $14.79
Tropico 5 – $7.49
The Warriors (PS2-On-PS4) – $10.49
The Witcher 3: Wild Hunt – $9.99
The Witcher 3: Wild Hunt (Blood and Wine DLC) – $14.99
The Witcher 3: Wild Hunt (Hearts of Stone DLC) – $7.49
The Witcher 3: Wild Hunt (Complete Edition) – $29.99
Wolfenstein: The Old Blood – $9.99
PS3 Games

Assassin's Creed: Rogue – $11.99
Batman: The Telltale Series (Season Pass) – $14.99
Call of Duty: Advanced Warfare (Digital Pro Edition) – $59.39
Call of Duty: Advanced Warfare (Gold Edition) – $29.49
Dragon Ball Xenoverse – $10.49
Dragon Ball Xenoverse + Season Pass – $19.24
Guilty Gear Xrd: Revelator – $14.99
Mafia II – $10.49
Minecraft: Story Mode (Season Pass Deluxe) – $14.99
MLB The Show 16 – $14.99
Sniper Elite III (Ultimate Edition) – $10.49
PS Vita Games

Digimon Story: Cyber Sleuth – $15.99
One Piece: Burning Blood – $19.99
One Piece: Pirate Warriors 3 – $11.99
Sword Art Online: Lost Song – $13.99
XCOM: Enemy Unknown Plus – $6.99
Zero Escape: Zero Time Dilemma – $26.79