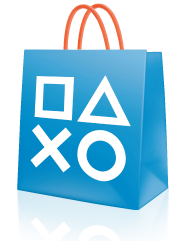 Don't call them leftovers… Sony has sprinkled another heaping helping of discounts onto the PlayStation Store today with a special Black Friday Flash Sale. So get your wallet ready for sale prices on Call of Duty: Infinite Warfare, Dragon Quest Builders, Mafia III, NBA 2K17, Rise of the Tomb Raider, and many others.
The Black Friday Flash Sale will remain active until Tuesday, November 29, at noon (Eastern Time). And don't forget, you can still pick up any of the games from Sony's weekly Black Friday Sale as well.
You can find a complete list of every game Sony has discounted for their Black Friday Flash Sale after the break.
PS4 Games

Assetto Corsa – $33.49
Attack On Titan – $41.99
Batman: Return To Arkham – $29.99
Battlefield 1 – $40.19
Battlefield 1 And Titanfall 2 Deluxe Editions – $74.99
Battlefield 1 Early Enlister Deluxe Edition – $53.59
Battlefield 1 Ultimate Edition – $103.99
Bioshock: The Collection – $41.99
Call Of Duty: Infinite Warfare Digital Deluxe – $89.99
Call Of Duty: Infinite Warfare Legacy Edition – $59.99
Carnival Games VR – $9.99
Darkest Dungeon (Cross-Buy) – $14.99
Dead Rising Triple Pack – $41.64
Deus Ex: Mankind Divided – $29.99
Deus Ex: Mankind Divided Digital Deluxe Edition – $44.99
Doom – $19.79
Doom Season Pass – $23.99
Doom Digital Deluxe – $49.99
Dragon Quest Builders – $44.99
Duke Nukem 3D: 20th Anniversary World Tour – $13.99
Fallout 4 – $19.79
Fallout 4 Digital Deluxe Bundle – $54.99
Fallout 4 Season Pass – $29.99
FIFA 17 – $35.99
God Eater 2: Rage Burst – $35.99
Hasbro Family Fun Pack Conquest Edition – $19.99
Just Dance 2017 – $24.99
Just Dance 2017 Gold Edition – $29.99
Just Sing – $14.99
Madden NFL 17 – $35.99
Madden NFL 17 Deluxe Edition – $41.99
Madden NFL 17 Super Deluxe Edition – $59.99
Mafia III – $41.99
Mafia III Deluxe Edition – $51.99
Metal Gear Solid V: The Definitive Experience – $33.49
NASCAR Heat Evolution – $29.99
NASCAR Heat Evolution Pit Pass 1 – $8.99
NBA 2K17 – $41.99
NBA 2K17 Kobe Bryant Legend Edition Gold – $59.99
NBA 2K17 Legend Edition – $51.99
Necropolis Game+Theme Bundle – $20.09
NHL 17 Deluxe Edition – $47.99
NHL 17 Super Deluxe Edition – $59.99
No Man's Sky – $35.99
Pac-Man Champion Edition 2 – $7.79
Payday 2: Crimewave Edition The Big Score Dlc Bundle! – $21.99
Pro Evolution Soccer 2017 – $38.99
Psycho-Pass: Mandatory Happiness – $19.99
Reus – $18.74
Rise Of The Tomb Raider: 20 Year Celebration – $39.59
Rocksmith 2014 Edition – Remastered – $14.79
The Elder Scrolls Online: Gold Edition – $29.99
The Elder Scrolls Online: Gold Edition Premium Bundle – $49.99
The Elder Scrolls V: Skyrim Special Edition – $29.99
The Jackbox Party Pack 3 – $16.24 – $24.99
Titanfall 2 Deluxe Edition – $47.99
Titanfall 2 Standard Edition – $35.99
Touhou Genso Rondo: Bullet Ballet – $11.99
Virginia – $6.69
WWE 2K17 – $38.99
WWE 2K17 Digital Deluxe – $53.99
XCOM 2 – $38.99
XCOM 2 Digital Deluxe Edition – $44.99
PS3 Games

Attack On Titan – $41.99
Madden NFL 17 – $35.99
NBA 2k17 – $38.99
Pro Evolution Soccer 2017 – $25.99
WWE 2K17 – $41.99
WWE 2K17 Digital Deluxe – $43.99
PS Vita Games

Attack On Titan – $34.99
Criminal Girls 2: Party Favors – $23.99
Darkest Dungeon (Cross-Buy) – $14.99
Dragon Quest Builders – $29.99
God Eater 2 Rage Burst – $23.99
Meiq: Labyrinth Of Death – $19.99
Psycho-Pass: Mandatory Happiness – $15.99
Superdimension Neptune Vs Sega Hard Girls – $27.99