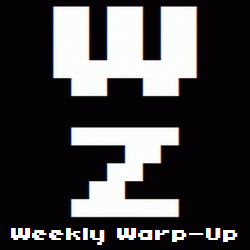 No, that's not a typo. Welcome to the Weekly Warp-Up, your weekly wrap-up of the biggest and the best articles posted at Warp Zoned this week…
Hope you had a great Halloween on Monday, we celebrated the holiday with Part Five of It's In Your Blood: A History of Horror Games.
Elsewhere on Warp Zoned this week, the staff got together to discuss What We Played in October 2016 and The Games of November 2016.
And in Nintendo Switch news this week, Nintendo said the new console won't be a replacement for the 3DS. And Capcom said they want their Switch games to be unique and not ports of existing PS4 or Xbox One titles.
More news from the rest of the week can be found after the break.
New Game Announcements
Pre-Launch Updates and Release Date Announcements
Other Game News
New Videos
Rumor Has It
A list of "non-struck" titles from the SAG-AFTRA strike hints at a Guardians of the Galaxy game from Telltale and an official title for Call of Duty 2017.
New Release Round-Up