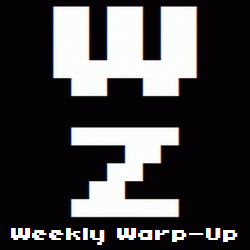 No, that's not a typo. Welcome to the Weekly Warp-Up, your weekly wrap-up of the biggest and the best articles posted at Warp Zoned this week…
While lots of great games have worked their way into stores over the last few weeks, there's been a distinct lack of game news to keep us occupied. Because of that, our thoughts turned to the future and the Warp Zoned staff decided… Let's Speculate About the Nintendo Switch. Nintendo's next console is still a complete mystery, but we've got a few ideas about how it could change the way people think about console gaming.
Of course, there was plenty of real talk about the Switch this week as developers and publishers can't seem to stop themselves from saying good things about the platform. Cypronia announced that Cube Life: Island Survival HD is in development for Nintendo's console (and the PS4). Ubisoft's CEO promised to deliver "at least one game [for the Switch] that will definitely surprise you."
And Tantalus, the developer of The Legend of Zelda: Twilight Princess HD, announced they're working on a game for the Switch too. Is it another remaster of a major Nintendo-published title? We don't know, but we can speculate.
More gaming news from the last seven days can be found after the break.
New Game Announcements
Other Game News
New Videos
Etcetera
New Release Round-Up