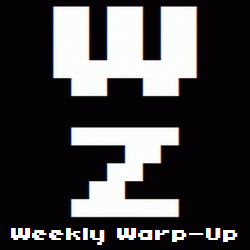 No, that's not a typo. Welcome to the Weekly Warp-Up, your weekly wrap-up of the biggest and the best articles posted at Warp Zoned this week…
My friends, this is the end. Nintendo announced that they're officially ending production of the Wii U in the very near future. Was Nintendo's strange tablet controller a slow-burning secret success or a disaster from the very start? That question will probably be argued over and pondered until the real end of time, but for know, I think we can all agree that the Wii U was an extremely interesting experiment and it hosted some incredible games.
We're also nearing the end of the year, and that means a few annual traditions are circling back around:
More news from the last seven days can be found after the break.
New Game Announcements
Pre-Launch Updates and Release Date Announcements
Other Game News
New Videos
Etcetera
Rumor Has It
New Release Round-Up