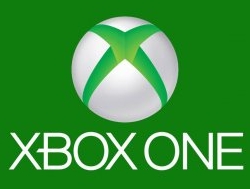 The self-driving cars are coming. Whether its Google or Lyft or BMW or Apple, someone will eventually crack the code and begin production on a car that will drive itself from Point A to Point B. Most companies are tackling the problem of how to "train" their self-driving cars with thousands of hours on the road. But one Hungarian company is using a different type of teacher… video games.
Laszlo Kishonti recently spoke to The Wall Street Journal, and he revealed that his company, Almotive, used an unnamed driving game on the Xbox One to help their self-driving cars learn the basics:
"One of the ways…to train AI [is] you just keep repeating training steps and eventually get a little further and further" in learning, said Niko Eiden, AImotive's chief operating officer.

Mr. Eiden described using the videogame to training a car to steer, accelerate and brake. "Initially the car will always hit the wall, but after a couple of million tries—that take only a few minutes on a regular PC—it has learned by itself how to drive around a random track and even accelerates on straight sections—just like a child learns to walk!"

Mr. Kishonti said after using the videogame for a few weeks his system had experienced all the variations to be found in the game world.
Almotive is now creating their own simulations using "high-definition video of real-world driving" to further teach their self-driving cars. I'm sure this will in no way lead to the rise of Skynet.