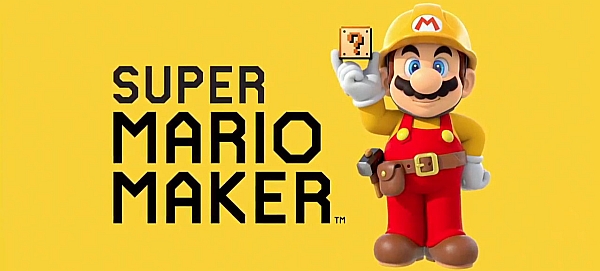 We're just a few weeks away from the end of the year, but Nintendo still has one major title to release in 2016, Super Mario Maker For Nintendo 3DS. The portable port of Nintendo's level editor won't include online sharing, but players will still be able to share their creations locally when it launches for the 3DS tomorrow. And 3DS owners will also receive exclusive access to the all-new Medal Challenge mode and 100 Nintendo-designed courses.
Nintendo has also added the critically-acclaimed Advance Wars: Dual Strike to the Wii U eShop this week. Originally released for the DS in 2005, Dual Strike added the "Dual Fronts" mechanic to the series alongside a massive new Campaign.
More information on both of these (and a handful of other new releases) can be found after the break.
Wii U eShop

Advance Wars: Dual Strike – On the heels of its last defeat, the nefarious Black Hole Army has fallen under the control of a deadly new commanding officer. He has sent its new COs to attack the nations of Wars World once again, and it's up to the allied armies of Orange Star, Blue Moon, Yellow Comet and Green Earth to put an end to Black Hole once and for all. In this classic Nintendo DS strategy game, players lead their new Commanding Officers to fend off the Black Hole Army's latest invasion. With massive battles that sweep across both screens, the Advance Wars: Dual Strike game will change the face of dual-screen warfare forever.

Shoot the Ball – In Shoot the Ball, your objective is simple – use the touch screen to "shoot" the ball into the open space scoring a point. Each shape is randomly given a speed and color to increase the difficulty. Challenge your family and friends to beat your session score. Have many times can you Shoot the Ball?

3DS eShop

Super Mario Maker For Nintendo 3DS – Get ready to play a near-infinite number of side-scrolling 2D Mario courses anytime, anywhere! Earn in-game medals in 100 built-in courses and access recommended courses from the Super Mario Maker game on the Wii U console. Plus, design courses and share them with other players via the StreetPass feature and local wireless. (Available December 2)

Hyperlight EX – Hyperlight is an high intensity arcade action game in which you control a spaceship that fights against hordes of evil alien monsters in a virtual cosmic environment. Your spaceship has a special capability: it can travel at a Faster Than Light speed (F.T.L.) becoming itself the final weapon. By colliding with enemies in this state the ship can instantly destroy everything it touches!

Cup Critters – In Cup Critters, you must manipulate gravity to keep those crazy balls in the cups. As you advance, your score gets higher and the tricks get more difficult. Great fun for casual players and core gamers alike!