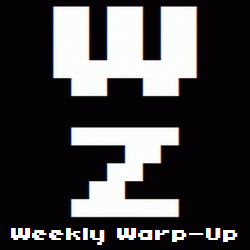 No, that's not a typo. Welcome to the Weekly Warp-Up, your weekly wrap-up of the biggest and the best articles posted at Warp Zoned this week…
We're just 32 days away from Nintendo's big Switch presentation, and with the rest of the industry shutting down for the holidays, it's a great time to talk about everything that's been happening with the upcoming console.
The biggest news from this past week is that the consolemaker brought the Nintendo Switch (and The Legend of Zelda: Breath of the Wild and Super Mario Run) to The Tonight Show. Jimmy Fallon got to grope the coveted console for a few minutes, and it was our first "live" look at the machine operating in the wild.
But perhaps more interesting is all the rumors surrounding the Switch, including a fairly credible report that states From Software will release a Dark Souls Trilogy collection next year. Fans of classic gaming might also be interested in the rumored inclusion of GameCube games in the Switch's Virtual Console.
Indie developers are wholeheartedly embracing the Switch and two new games were announced this week: a dreamy exploration game known as Seasons of Heaven, and an adventurous RPG known as The Sacred Hero.
Elsewhere on Warp Zoned this week, the staff got together to discuss What We Played in November and The Games of December.
More news from the previous seven days can be found after the break.
New Game Announcements
Pre-Launch Updates and Release Date Announcements
Other Game News
New Videos
Etcetera
New Release Round-Up