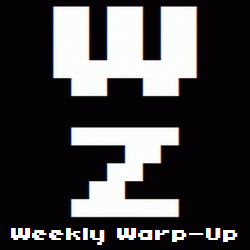 No, that's not a typo. Welcome to the Weekly Warp-Up, your weekly wrap-up of the biggest and the best articles posted at Warp Zoned this week…
One of the best weeks on the gaming calendar is the one-two punch of The Game Awards and Sony's PlayStation Experience. This year was no different.
Overwatch won the coveted "Game of the Year" prize at the Game Awards, and new trailer were unveiled for Death Stranding, Telltale's Guardians of the Galaxy, The Legend of Zelda: Breath of the Wild, Shovel Knight: Specter of Torment, and Mass Effect: Andromeda.
This year's PlayStation Experience gave us an even bigger look into gaming's future with announcements for The Last of Us Part II, Marvel Vs Capcom: Infinite (which is also coming to the PC and Xbox One), and dozens more.
Elsewhere on Warp Zoned this week, we published Warp Zoned Wish List to offer suggestions on What We Want From the Resident Evil 2 Remake. And Andrew Rainnie is back with a new Kickstart This! column, this time focusing on Nuclear Fiction's Ariel.
More news from the Game Awards, the PlayStation Experience, and the rest of the week can be found after the break.
New Game Announcements
Pre-Launch Updates and Release Date Announcements
Other Game News
New Videos
Rumor Has It
New Release Round-Up