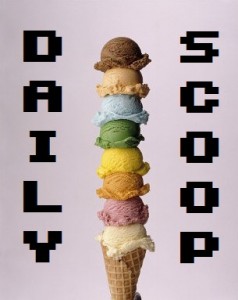 I promise, one of these days I'm going to play video games again! Last night it was homework, more homework, catching up on some television for a hot second while I ate some dinner, and then… you guessed it. Homework! Hopefully I'll get a little downtime this weekend, but I'm not optimistic.
Anyway, let's talk about deals! The Humble Bundle Presents John Wick just went up, and it's chock full of games and DLC. Pay $1 or more for Payday 2, as well as The Bomb Heists and John Wick Weapon Pack DLC, and the Lycanwulf and The One Below Masks. Pay $6 or more to unlock Payday 2 Game of the Year Edition, as well as the Electarodent and Titan Masks, E3 2016 Mask Pack, and Orc and Crossbreed Masks. Pay $14 or more to unlock Dead by Daylight, and $25 or more to pre-order John Wick Chronicles.
Over at Steam, the Weekend Deal is the amazing Enter the Gungeon, which you can pick up for just $7.49. The Daily Deal is Owlboy. The game alone is $16.74, and you can get the Collector's Edition which comes with the soundtrack for $21.09.
Once again, there aren't many shirts! But that just means less money to spend. Hit the jump to check them out!
"Starry Road Trip" is up first at Tee Fury: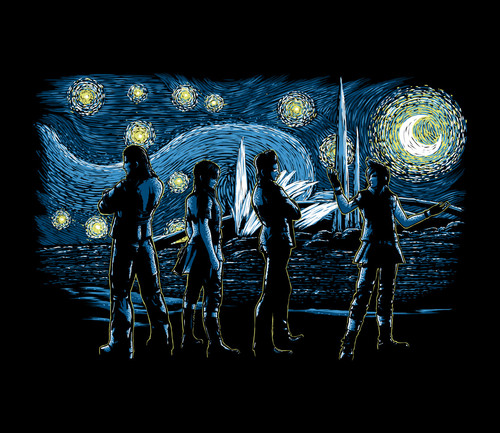 And the other is "Goldtula" at The Yetee: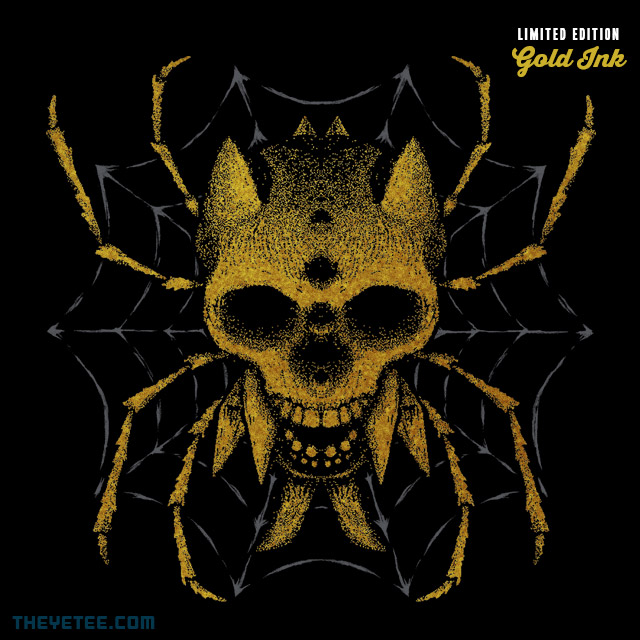 Not bad!