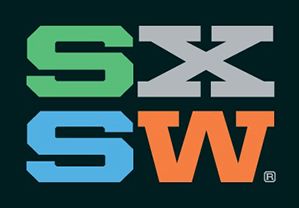 The organizers of the SXSW Gaming Conference and Festival have announced the nominees for the 2017 SXSW Gaming Awards. Not surprisingly, Dishonored 2, Doom, Overwatch, Titanfall 2, and Uncharted 4: A Thief's End will all be competing for the coveted "Video Game of the Year" award.
Appearing over and over again throughout SXSW 2017's 23 categories, the nominating committee was very impressed with these five titles. However, Overwatch definitely lead the way with nine total nominations including "Esports Game of the Year," "Trending Game of the Year," "Excellence in Design," "Most Promising New Intellectual Property," "Most Memorable Character" (for Tracer), "Excellence in Multiplayer," "Excellence in Art," and "Excellence in Animation."
The 2017 SXSW Gaming Awards will be held on Saturday, March 18, and fans are invited to vote for their favorites from now until February 10 at IGN.com. The winners in each category will ultimately be decided by a 50/50 vote between the public and the SXSW Gaming Advisory Board.
The full list of nominees in all categories can be found after the break.
Video Game of the Year
Awarded to the game that exemplifies overall excellence and creates a distinct gaming experience across all platforms and genres.

Dishonored 2 (Bethesda Softworks / Arkane Studios)
Doom (Bethesda Softworks / id Software)
Overwatch (Blizzard Entertainment)
Titanfall 2 (Electronic Arts / Respawn Entertainment)
Uncharted 4: A Thief's End (Sony Computer Entertainment / Naughty Dog)

Mobile Game of the Year
Awarded to the game that exemplifies overall excellence and creates a unique gaming experience on any handheld device.

Clash Royale (Supercell)
Pokemon Go (Niantic)
Pokemon Sun and Moon (The Pokemon Company / Game Freak)
Reigns (Devolver Digital / Nerial)
Severed (DrinkBox Studios)

Tabletop Game of the Year
Awarded to the game that exemplifies overall excellence and ingenuity of any tabletop game in any genre.

Arkham Horror: The Card Game (Fantasy Flight Games)
Captain Sonar (Asmodee North America)
Inis (Asmodee North America)
Mechs vs Minions (Riot Games)
The Others (CMON)

Esports Game of the Year
Awarded to the online game with the best competitive scene, growth, and entertainment value.

Call of Duty: Infinite Warfare (Activision / Infinity Ward)
Gears of War 4 (Microsoft Studios / The Coalition)
Killer Instinct: Season 3 (Microsoft Studios / Iron Galaxy Studios)
Overwatch (Blizzard Entertainment)
Street Fighter V (Capcom)

Trending Game of the Year
Awarded to the game that consistently entertained and kept us watching on social platforms with its humor, stories, and more.

Dead by Daylight (Starbreeze Studios / Behaviour Digital)
Job Simulator (Owlchemy Labs)
Overwatch (Blizzard Entertainment)
Superhot (Superhot Team)
Who's Your Daddy (Evil Tortilla Games)

Fan Creation of the Year
Awarded to the most compelling fan-made piece of work across all games and platforms. This includes, but isn't limited to, artwork, writing, videography, special effects, and more.

Brutal Doom 64 (Sergeant_Mark_IV)
Enderal: The Shards of Order (SureAI Team)
Fallout 1.5: Resurrection (Resurrection Team)
Fallout: Revelation (MechanicalCakeTV)
Jack: A Stanley Parable Short Film (Vesio Productions)

Matthew Crump Cultural Innovation
Awarded to the game that best challenges the "norm" of everyday gaming and offers a culturally innovative view of a game world, character, or gameplay.

1979 Revolution: Black Friday (INK Stories)
Fragments of Him (Sassybot)
Orwell (Surprise Attack / Osmotic Studios)
Quadrilateral Cowboy (Blendo Games)
That Dragon, Cancer (Numinous Games)

Excellence in Narrative
Awarded to the game with the best storyline and dialogue.

Firewatch (Panic / Campo Santo)
The Last Guardian (Sony Interactive Entertainment / SIE Japan Studio)
Oxenfree (Night School Studio)
That Dragon, Cancer (Numinous Games)
Uncharted 4: A Thief's End (Sony Computer Entertainment / Naughty Dog)

Excellence in Design
Awarded to the game with the best overall design concept and best execution.

Dishonored 2 (Bethesda Softworks / Arkane Studios)
Inside (Playdead)
Overwatch (Blizzard Entertainment)
Uncharted 4: A Thief's End (Sony Computer Entertainment / Naughty Dog)
The Witness (Thekla)

Excellence in Gameplay
Awarded to the game with the best gameplay mechanics.

Dark Souls III (Bandai Namco Entertainment / From Software)
Dishonored 2 (Bethesda Softworks / Arkane Studios)
Doom (Bethesda Softworks / id Software)
Firewatch (Panic / Campo Santo)
I Expect You To Die (Schell Games)

Most Fulfilling Community-Funded Game
Awarded to the game that was primarily produced via crowdfunding platforms and had excelled beyond the expectations set before it.

Darkest Dungeon (Red Hook Studios)
Hyper Light Drifter (Heart Machine)
Starbound (Chucklefish Games)
Superhot (Superhot Team)
That Dragon, Cancer (Numinous Games)

Most Promising New Intellectual Property
Awarded to a new property that risked creating something fresh and that excelled within its genre or category for the year.

Firewatch (Panic / Campo Santo)
Overwatch (Blizzard Entertainment)
Stardew Valley (Chucklefish Games / ConcernedApe)
Superhot (Superhot Team)
Tom Clancy's The Division (Ubisoft / Ubisoft Massive)

Most Memorable Character
Awarded to the best game character that left an overwhelming impression.

Firewatch (Henry & Delilah)
The Last Guardian (Trico)
Overwatch (Tracer)
Titanfall 2 (BT-7274)
Uncharted 4: A Thief's End (Nathan Drake)

Excellence in Multiplayer
Awarded to the game with the best player-to-player interaction experience.

Battlefield 1 (Electronic Arts / EA DICE)
Gears of War 4 (Microsoft Studios / The Coalition)
Overwatch (Blizzard Entertainment)
SpeedRunners (tinyBuild / DoubleDutch Games)
Titanfall 2 (Electronic Arts / Respawn Entertainment)

Excellence in Convergence
Awarded to the game that excels in crossover to other entertainment mediums such as film, music, toys, animation, sports and more.

Batman: Arkham VR (Warner Bros. Interactive Entertainment / Rocksteady Studios)
Batman: The Telltale Series (Telltale Games)
FIFA 17 (EA Sports / EA Canada)
NBA 2K17 (2K Sports / Visual Concepts)
Total War: Warhammer (Sega / Creative Assembly)

Excellence in Art
Awarded to the game with the most expressive and creative artistic style.

Abzu (505 Games / Giant Squid)
Firewatch (Panic / Campo Santo)
Inside (Playdead)
Overwatch (Blizzard Entertainment)
The Witness (Thekla)

Excellence in Animation
Awarded to the game with the most outstanding animation effects and graphics.

Doom (Bethesda Softworks / id Software)
Inside (Playdead)
The Last Guardian (Sony Interactive Entertainment / SIE Japan Studio)
Overwatch (Blizzard Entertainment)
Uncharted 4: A Thief's End (Sony Computer Entertainment / Naughty Dog)

Excellence in Visual Achievement
Awarded to the game with the most well-designed and stunning visuals.

Battlefield 1 (Electronic Arts / EA DICE)
Doom (Bethesda Softworks / id Software)
Final Fantasy XV (Square Enix)
Titanfall 2 (Electronic Arts / Respawn Entertainment)
Uncharted 4: A Thief's End (Sony Computer Entertainment / Naughty Dog)

Excellence in Technical Achievement
Awarded to the game that pushed the capabilities of technology and programming.

Battlefield 1 (Electronic Arts / EA DICE)
No Man's Sky (Sony Interactive Entertainment / Hello Games)
Overwatch (Blizzard Entertainment)
Pokemon Go (Niantic)
Uncharted 4: A Thief's End (Sony Computer Entertainment / Naughty Dog)

Excellence in Musical Score
Awarded to the game that best exemplifies artistic excellence in musical score and how it progresses the narrative of the game.

Doom (Bethesda Softworks / id Software)
Final Fantasy XV (Square Enix)
Hyper Light Drifter (Heart Machine)
The Last Guardian (Sony Interactive Entertainment / SIE Japan Studio)
Thumper (Drool)

Excellence in SFX
Awarded to the game with the most outstanding and impactful sound effects.

Battlefield 1 (Electronic Arts / EA DICE)
Dishonored 2 (Bethesda Softworks / Arkane Studios)
Inside (Playdead)
Titanfall 2 (Electronic Arts / Respawn Entertainment)
Uncharted 4: A Thief's End (Sony Computer Entertainment / Naughty Dog)

Gamer's Voice: Single Player
Awarded to the top fan-favorite indie games found in the Indie Corner, as chosen by Gaming Expo attendees.

Ape Out (Gabe Cuzzillo)
Asura (Ogre Head Studio)
Bootleg Systems (Neonable)
CHKN (Katapult)
Circles (Illusive Games)
Code 7: Episode 0 – Allocation (Goodwolf Studio)
Cryptark (Alientrap)
Diaries of a Spaceport Janitor (Sundae Month)
Event [0] (Ocelot Society)
Far From Noise (George Batchelor)
Haimrik (Below the Game)
Hollow Knight (Team Cherry)
Katana Zero (Askiisoft)
MachiaVillain (Wild Factor)
Mages of Mystralia (Borealys Games)
Night in the Woods (Infinite Fall)
No Truce With The Furies (Zaum Studio)
Obduction (Cyan)
Owlboy (D-Pad Studio)
Shadow Tactics: Blades of the Shogun (Mimimi Productions)
She Remembered Caterpillars (Jumpsuit Entertainment)
Sundered (Thunder Lotus Games)
The Hex (Daniel Mullins Games)
The Metronomicon (Puuba)
The Pedestrian (Skookum Arts)
The Shrouded Isle (Kitfox Games)
Tumbleseed (AEIOWU)
Where the Water Tastes Like Wine (Dim Bulb Games)

Gamer's Voice: Multiplayer
Awarded to the top fan-favorite indie games found in the Indie Corner, as chosen by Gaming Expo attendees.

Akuto: Mad World (Hut 90)
Antihero (Tim Conkling)
Arena Gods (Supertype)
Beasts of Balance (Sensible Object)
Flat Heroes (Parallel Circles)
Friday Night Bullet Arena (Red Nexus Games)
Human: Fall Flat (No Brakes Games)
Invisigun Heroes (Sombr Studio)
Overcooked (Ghost Town Games)
Schlicht (Team Schlicht)
Red Rope: Don't Fall Behind (Yonder)
Saltlands (Antler Games)
Sky Noon (Lunar Rooster)
Strikers Edge (Fun Punch Games)
Tooth and Tail (Pocketwatch Games)
Vast: The Crystal Caverns (Leder Games)