"The Scientifically Proven Best Video Games of All Time" is a statistical meta-analysis of 44 "Best Video Games of All Time" lists that were published between 1995 and 2016. Catch up on how we decided to sort the games and the rest of the Top 100 in the Introduction.

You can also help support the completion of this project through Patreon.
"All the world's a stage, and all the men and women merely players."
– As You Like It, Act II Scene VII
Mario and his Mushroom Kingdom cohorts have held a surprising number of occupations over the years. In addition to his plumbing business and the hero-for-hire game, Mario has been employed as a multi-sport athlete, a race car driver, a referee, a dancer, an artist, a virologist, and a typing tutor. He's practically done it all, and I think only political office has eluded him. I guess that's the trouble with monarchies.
Bouncing from genre to genre like that is usually considered a liability for other game characters. As sublimely silly as the idea seems, no one wants to see Kratos squeezed into a go-kart. And yet, fans readily accept Mario's multitasking, and many of his spinoff adventures are now more popular than some of the franchise's traditional platformers. There's a strong possibility this all stems from the fact that Mario's creator, Shigeru Miyamoto, designed the character this way from the beginning.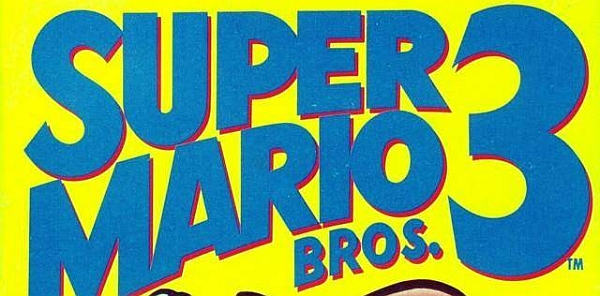 In 2012, Miyamoto told Game Informer that Mario can drop Bowser into a pit of lava at the end of Super Mario Bros. and then invite him over for a friendly drive in Super Mario Kart because he treats the residents of the Mushroom Kingdom like a troupe of actors:
"If you're familiar with things like Popeye and some of the old comic characters, you would oftentimes see this cast of characters that takes on different roles depending on the comic or cartoon. They might be businessman in one [cartoon] or a pirate in another. Depending on the story that was being told, they would change roles. So, to a certain degree, I look at our characters in a similar way and feel that they can take on different roles in different games. It's more like they're one big family, or maybe a troupe of actors."
Super Mario Bros. 3 took this conceit and ran with it like no Mario title had done before. Or since, for that matter. When you first load the game, you're greeted with the image of a red curtain. After the curtain is raised, Mario and Luigi entered the stage just as the game's title is lowered down from the fly loft. The hills and clouds seen in the game's 2D backgrounds often looked like painted sets, while many of the game's platforms were literally held in place by screws. Some of these platforms also allowed Mario to duck behind the scenery to find a few of its many secrets. The game even ends with the developers dropping the curtain on the action and a short curtain call to honor the level designers. Though, in this case, it might be appropriate to call them the set designers.
I'm not sure how long it took me to notice these little details, but I knew right away that Super Mario Bros. 3 was considerably more complex than its predecessors. According to Miyamoto, a team of 30 developers spent nearly three years perfecting the game's worlds, and Nintendo wanted something more than a simple commercial or magazine ad to promote it. So this was how I found myself in a darkened theater in December 1989, two months before Super Mario Bros. 3's retail debut, to watch The Wizard, a theatrical film Nintendo produced in partnership with Universal Studios. The Wizard was a goofy road movie about a group of kids who tried to hitchhike to Los Angeles to compete in a video game tournament. With a climax devoted to an extended preview of the then-unreleased Super Mario Bros. 3, I was glued to my seat.
Miyamoto and his fellow developers used the freedom of the stage to create a Mario game that went well beyond the plumber's first adventure or 1988's Super Mario Bros. 2. With eight distinct Worlds and dozens of memorable courses, Super Mario Bros. 3 did more to cement what a Mario game is than any other title in the franchise. The sprawling map system made the Mushroom Kingdom feel larger than ever before, and allowed players to travel under the sea, across the desert, and through the shadowy darkness. The Raccoon Leaf added the power of flight, while the Tanooki Suit added the power of flight and the ability to camouflage yourself as a statue. And I still don't know what Kuribo's Shoe was, but the bouncing green sock was a highlight of the single level it appeared in.
This kind of variety in a single game was only possible due to Mario's adventures outside his main games and the realization for Miyamoto that anything was possible. A pixelated character that somewhat resembled Mario appeared in many of Nintendo's earliest NES games, but in 1987, a much more recognizable Mario served as the referee in Mike Tyson's Punch-Out!! to the delight of Nintendo's fans.
The overall weirdness of Super Mario Bros. 2 and its genesis as an entirely unrelated game (Doki Doki Panic, which was released only in Japan) further showed Mario's resilience as a character who could exist in any universe (even the Dream World, it seems). And by 1989, Nintendo used the plumber to promote all four games available during the Game Boy's launch: Super Mario Land, Baseball, Tennis, and Alleyway. Whether he was rescuing a princess, moonlighting as a two-sport star, or piloting a spaceship, he was still our Mario.
All of these successes ultimately highlight the one role he couldn't pull off… "Mario Mario," the double-named savior of "Dinohattan," the Mushroom Kingdom's Blade Runner-esque alternate reality from the Super Mario Bros. movie.
---

Super Mario Bros. 3 was one of the best-selling games of the NES era, so used copies are particularly plentiful at game retailers. And as one of Mario's most popular adventures, Nintendo has re-released it multiple times over the years. These remakes are available on the Super NES (Super Mario All-Stars), Game Boy Advance (Super Mario Advance), and the Wii (Super Mario All-Stars: Special Edition).
A "Virtual Console" version of the game preserving the original 8-bit graphics and sounds is available to download from the Nintendo eShop on the Wii, Wii U, and 3DS. This version of the game can also be found on the NES Classic Edition microconsole.
---

Publisher: Nintendo
Developer: Nintendo
Release Date: February 9, 1990
Average Ranking: 50.55
Selection Percentage: 52.27% (23/44)
Scientifically Proven Score: 98.27
| | | | | | | | |
| --- | --- | --- | --- | --- | --- | --- | --- |
| Hyper (1995) | 1* | Next Gen (1996) | 5 | Next Gen (1999) | 3 | Edge (2000) | NR |
| GI (2001) | 8 | GameSpy (2001) | NR | Edge (2003) | NR | EW/G4TV (2003) | NR |
| GameSpot (2003) | 1* | IGN (2003) | NR | 1UP (2004) | NR | The Age (2005) | 13 |
| IGN (2005) | 23 | Yahoo! Games UK (2005) | 13 | Edge (2007) | NR | IGN (2007) | 39 |
| IGN HoF (2007) | 1* | Stuff UK (2008) | 55 | Edge (2009) | 20 | Empire (2009) | NR |
| GI (2009) | 9 | FHM (2010) | 18 | GamesTM (2010) | NR | The Phoenix (2010) | 2 |
| Gamereactor (2011) | NR | GamesRadar (2011) | 6 | Stuff UK (2011) | NR | 1UP (2012) | NR |
| G4TV (2012) | 7 | GamesRadar (2012) | 4 | Time (2012) | NR | EPN (2013) | NR |
| GamesRadar (2013) | 7 | Gaming Bolt (2013) | 2 | PC & Tech Authority (2013) | 1* | GamesRadar (2014) | NR |
| Popular Mechanics (2014) | 14 | Slant Magazine (2014) | NR | Stuff UK (2014) | NR | Edge (2015) | NR |
| GamesRadar (2015) | NR | IGN (2015) | 1 | GamesMaster (2016) | NR | Time (2016) | NR |
---

Nintendo – NES Classic Edition Developer Interview: Super Mario Bros. and Super Mario Bros. 3 – 2016
Ryckert, Dan – Game Informer – Mario's Creators Answer Burning Questions About The Series – 2012