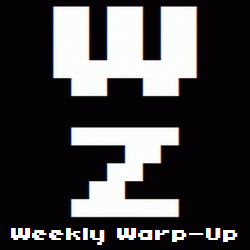 No, that's not a typo. Welcome to the Weekly Warp-Up, your weekly wrap-up of the biggest and the best articles posted at Warp Zoned this week…
Goodbye 2016, I think it's safe to say that most people won't miss you AT ALL.
Around Warp Zoned this week, we took an early look at Sony's Gravity Rush 2, which will be released for the PS4 on January 20. The action game will offer fans a unique graphical style and a gravity-defying combat system.
So let's all say hello to 2017 and hope for the best in the New Year. But first, you can find the rest of with the rest of the news from this week after the break.
New Game Announcements
Pre-Launch Updates and Release Date Announcements
Other Game News
New Videos
Etcetera
New Release Round-Up