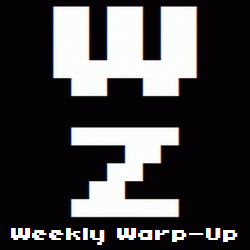 No, that's not a typo. Welcome to the Weekly Warp-Up, your weekly wrap-up of the biggest and the best articles posted at Warp Zoned this week…
The Nintendo Switch Presentation finally happened and it was, at times, both a glorious trainwreck and completely glorious. It was quintessential Nintendo and it looks like the company has decided to further embrace their desire to get weird with their next console. Thankfully, all the best stuff was right up front, with confirmation that the Nintendo Switch will launch on March 3 for $299 and with no region lock on any of its games.
Elsewhere on Warp Zoned this week, the staff got together to talk about What We Played in December 2016 and our picks for The Games of January 2017.
And finally, we published the first weekly essay looking at the history behind "The Scientifically Proven Best Video Games of All Time." We starting right at the top with the #1 Best Video Game of All Time, Tetris, and examined the link between the puzzle game and motherly acceptance of the wider video game world.
More news from the past seven days, including complete coverage of the Nintendo Switch Presentation, can be found after the break.
Nintendo Switch Presentation
New Game Announcements
Pre-Launch Updates and Release Date Announcements
Other Game News
New Videos
Etcetera
New Release Round-Up