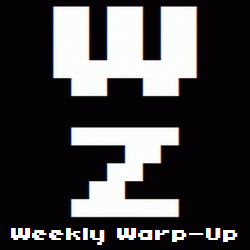 No, that's not a typo. Welcome to the Weekly Warp-Up, your weekly wrap-up of the biggest and the best articles posted at Warp Zoned this week…
Ever since WB Games released Batman: Arkham Asylum in 2009, everyone has been wondering when Marvel would hire a quality developer to adapt their beloved characters (even though the excellent X-Men Origins: Wolverine was released a few months earlier). But the "True Believers" won't have to wait much longer, as Square Enix and Marvel have teamed up for a multi-game Avengers Project that'll be developed by Crystal Dynamics and Eidos Montreal.
And speaking of past Marvel successes, we reviewed the PS4 re-release of Ultimate Marvel Vs Capcom 3 earlier this week.
While the Avengers Project is at least a year away, we can still celebrate the best games from last year with the 2017 SXSW Gaming Awards. Dishonored 2, Doom, Overwatch, Titanfall 2, and Uncharted 4: A Thief's End will compete for the "Video Game of the Year" award at the annual ceremony.
Finally this week, our latest essay looking at the history behind "The Scientifically Proven Best Video Games of All Time" focused on Resident Evil and how its popularity helped resurrect the zombie genre.
We hope all our readers at PAX South are having fun in San Antonio, and more news from the past seven days can be found after the break.
New Game Announcements
Pre-Launch Updates and Release Date Announcements
Other Game News
New Videos
Etcetera
New Release Round-Up