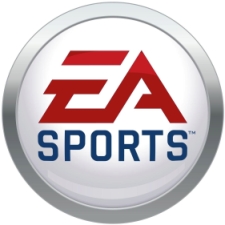 Representatives from Electronic Arts took the stage during Nintendo's Switch Presentation last month to confirm that the FIFA franchise would make its debut on the company's next console sometime this year.
Secrecy is nothing new for EA or Nintendo, but earlier this week, EA's Peter Moore told Gamereactor that the FIFA team at EA Canada is hard at work on a "custom-built" version of FIFA 18, which should launch this Fall alongside the PS4 and Xbox One versions of the game:
"Well, as we have said, we are custom-building a FIFA version for the Nintendo Switch," Moore said of the game. "It will be FIFA 18, and it will obviously be later this year when FIFA 18 comes out."

We also asked whether FIFA for Nintendo Switch would be a slimmed down version of the game we're getting on PS4 and Xbox One, closer to the old-gen versions still being made for PlayStation 3 and Xbox 360.

Moore answered: "What you have will be a custom built version for the Nintendo Switch from the FIFA development team in Vancouver."
The annual launch of the FIFA franchise typically takes place in late September, so prospective Switch owners should expect to see it on store shelves around then.