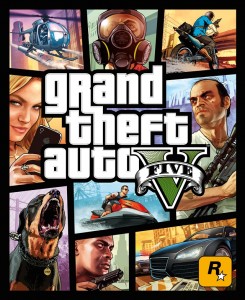 Even though its been available for more than three years, Rockstar's Grand Theft Auto V is still selling like… [insert your own joke about prostitutes here].
Take-Two CEO Strauss Zelnick delivered the good news during the company's quarterly financial report yesterday, where he shared that the publisher has shipped more than 75 million copies of the game. It's unknown exactly how many copies have been sold through to consumers, but it seems likely that fans have scooped up most of them, especially since The NPD Group certified that Grand Theft Auto V was the sixth-best-selling game of 2016.
In other Grand Theft Auto V news, Zelnick confirmed that Rockstar will continue to support the game's "Grand Theft Auto Online" mode with additional content in 2017.