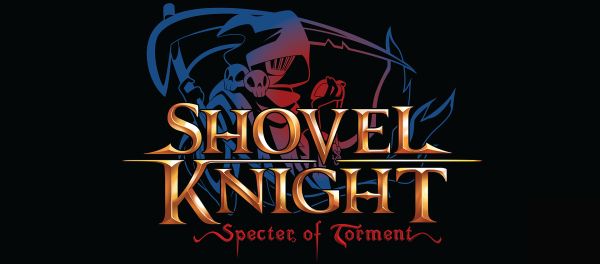 Yacht Club Games has announced (via Twitter) that they've completed development on Shovel Knight: Specter of Torment, the latest expansion to their NES-inspired platformer, Shovel Knight. The developer expects to launch Specter of Torment first for the Nintendo Switch in March. It'll later be available as a free update on all other platforms (3DS, PC, PS3, PS4, Vita, Wii U, Xbox One) in April.
The Shovel Knight: Treasure Trove compilation (as well as the Shovel of Hope and Plague of Shadows standalone campaigns) should also be available for the Switch in March, with additional platforms to follow a month later.
Specter Knight's campaign will actually take place before the events of Shovel Knight, and will depict how The Enchantress was able to recruit the evil Order of No Quarter. If you're interested in learning how it all went down, Yacht Club Games will be attending this year's PAX East expo to give fans a taste of Specter of Torment before it launches. The Boston-based convention kicks off on March 10.