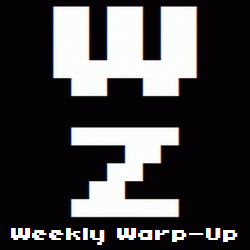 No, that's not a typo. Welcome to the Weekly Warp-Up, your weekly wrap-up of the biggest and the best articles posted at Warp Zoned this week…
Today's a big day… Whether you're preparing to attend a Super Bowl Party or a long night of watching Super Bowl commercials on YouTube. To prepare yourself for the "Big Game," EA Sports revealed this year's Madden NFL 17 Super Bowl Prediction, which picked the Patriots to win it all. Also this week, we turned our Scientifically Proven Best Video Games of All Time spotlight on one of the world's foremost experts on turducken, John Madden Football.
Elsewhere on Warp Zoned this week, Brittney Williams explored the past, present, and future of Women of Color In Video Games, and argued that game developers are much too dependent on stereotypes and tropes.
Finally this week, the Warp Zoned staff got together to talk about What We Played in January 2017 and The Games of February 2017.
Now… spike your mouse on the screen and read all about what else pinged our news radar this week.
New Game Announcements
Pre-Launch Updates and Release Date Announcements
Other Game News
New Videos
Rumor Has It
New Release Round-Up