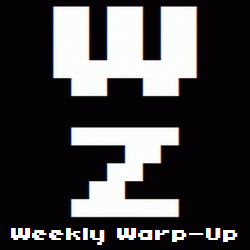 No, that's not a typo. Welcome to the Weekly Warp-Up, your weekly wrap-up of the biggest and the best articles posted at Warp Zoned this week…
We're in the home stretch now… Nintendo will release their Switch console/handheld hybrid later this week. The company has also decided to beef up the launch lineup by confirming that Snipperclips: Cut It Out Together, as well as Shovel Knight, Shovel Knight: Specter of Torment, and FAST RMX will all be available to download for the Switch on March 3.
We're also counting down to this year's PAX East convention, especially now that the Indie Megabooth has announced they'll have more than 80 games on display at the show.
Elsewhere on Warp Zoned this week, we looked at the unbelievable, and oftentimes ridiculous, origins of the Xbox in our latest Scientifically Proven Best Video Games of All Time essay, this time focusing on Halo: Combat Evolved.
You can find more news from this past week, including the announcement of a new Futurama game and another Injustice 2 trailer, after the break.
New Game Announcements
Pre-Launch Updates and Release Date Announcements
Other Game News
New Videos
Rumor Has It
New Release Round-Up