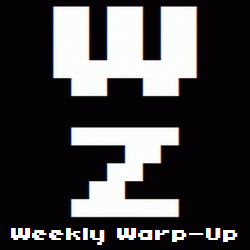 No, that's not a typo. Welcome to the Weekly Warp-Up, your weekly wrap-up of the biggest and the best articles posted at Warp Zoned this week…
It was going to happen eventually, but this week, the Entertainment Software Association finally announced that the E3 Expo will be open to the public this year. Tickets go on sale tomorrow, February 13, in very limited quantities.
We don't know what games will be available to try out at this year's E3 Expo, but we did get the chance to play Freedom Planet 2, GalaxyTrail's retro homage to Sonic the Hedgehog, earlier this week. This early demo is shaping up well, and it'll be out sometime this Summer.
Elsewhere on Warp Zoned this week, we reviewed a pair of recent games… the puzzle platforming of Metrico+ and the survival horror of Amnesia Collection.
Finally, our examination of "The Scientifically Proven Best Video Games of All Time" continues with a look at the gonzo marketing and unique art style found in Super Mario World 2: Yoshi's Island.
More news from this week can be found after the break.
New Game Announcements
Pre-Launch Updates and Release Date Announcements
Other Game News
New Videos
Etcetera
New Release Round-Up