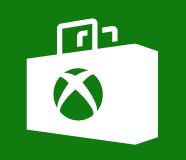 A big batch of new Xbox One games were added to the Xbox Games Store today…
Xbox One owners now have the opportunity to download Forma.8, a "MetroidVania" that stars a small exploration probe known as Forma.8. This little guy is stranded on an alien planet, and it has to search through ancient alien civilizations for a powerful energy source that will save the world.
Also available to download this week for the Xbox One is Riptide GP: Renegade, a futuristic racing game that features "illicit hydrojet racing."
And lastly this week, SNK is has begun to bring games from the NeoGeo back catalog to the Xbox One, and they've decided to start with World Heroes, one-on-one fighting game, and Neo Turf Masters, a classic golf game.
More details about all of these games (and more than a half dozen other new releases) can be found after the break.
Xbox One Games

Forma.8
Forma.8 is a unique take on the proven MetroidVania action-adventure formula, with a striking visual style and a huge world to explore. As the small exploration probe Forma.8 you're stranded alone on the surface of an alien planet. Separated from your companions by accident you have a life or death mission to accomplish: find and recover a lost, powerful energy source before it's too late. Ancient civilizations, great perils and dystopian visions await you. And not everything is what it seems…

Riptide GP: Renegade
Experience the future of illicit hydrojet racing, where armored riders kick out death-defying stunts over massive waterfalls, dodge cops through public waterways, and boost at breakneck speeds across surging waves. You are a hydrojet rider, framed and cast out from the Riptide GP league, forced to race illegally through city waterways, flooded ruins, and churning factory machinery in an effort to reclaim your reputation and your title. Play through the single player career to unlock new vehicles, playable characters, and customization features as you take down bosses and build your crew. Then, take your skills online for the ultimate test as you battle opponents around the world in eight-player online matches. Challenge your friends for leaderboard supremacy in the ghost-racing challenge mode.

Warhammer Quest
Based on the classic tabletop game, Warhammer Quest is an addictive mix of role-playing and strategy. Lead your group of brave adventurers through the perilous dungeons of the Warhammer World in the search for wealth and glory! Level up your party of heroes. Loot weapons, armor and mysterious artifacts from fallen enemies. Crush Orcs, Goblins, Trolls and more ferocious enemies! What perils lurk in the darkness? Only the mightiest warriors will survive.

Chime Sharp
Place pieces, paint the board, make music. Chime Sharp is a sequel to 2009's Chime, a music puzzle game with an addictive, ambient heartbeat. You tessellate shapes to cover a grid, while a beatline reads those shapes as notes. As you cover the board the music builds to a beautiful crescendo of your own design. The only way to discover Chime is to play it, but if you want a glimpse, consider what it might feel like to cross Tetris, a music sequencer and a hypnotic dream about your favorite pop song.

Trulon: The Shadow Engine
Enter a world of steampunk and magic by experiencing the debut title of the Trulon series. The adventure RPG is based on a new novel from Jak Koke, an award-winning author who is known from the best-selling Shadowrun trilogy, The Dragon Heart Saga. Featuring a unique card combat system that combines traditional deck management with random elements, the tactics are intuitively activated using over 50 cards in an easy to play way. This makes both RPG veterans and new players feel immediately at home.

A Pixel Story
In a world hidden deep inside your computer, an unlikely hero is about to appear. A tale of platforms and perils; of magical teleporting hats and sarcastic software; of thieving seagulls and maniacal operators. It's no fairy tale… it's a pixel story! Packed with challenging platforming, devious traps, clever puzzles and a laugh-out-loud story with its tongue firmly in its cheek, A Pixel Story is a journey through gaming history that'll test your skill as much as it makes you smile. Save the system… save the world!

We Are the Dwarves
The Dwarven stars are slowly dying– putting the race at the edge of extinction. Deliverance is poised upon three Dwarven astronauts who are sent on an expedition to find a new star in the depths of the Endless Stone. Take control of Forcer, Smashfist, and Shadow as they explore the unknown territories of the stone universe while meeting new civilizations and ancient monsters from the deep layers of space. We Are The Dwarves is an action-based tactical adventure with active pause (extreme slowdown of time) placing you in control of three Dwarven astronauts.

Bokosuka Wars II
More than 30 years ago Bokosuka Wars captured the minds of 80s game enthusiasts across the globe. Now, an official sequel is finally here for Xbox One! We've taken the original style and flair of the original, and added a range of great new features including dynamic stages, a third warring nation, a new character "Hero," and a two-player co-op mode. This is the definitive sequel to the original classic!

World Heroes
World Heroes is a fighting game that was originally released by SNK in 1992. Eight characters based on historical celebrities such as Hattori Hanzo and Rasputin will fight each other to become the world's strongest champion. In addition to the Normal mode, a Deathmatch Mode featuring various stages full of traps awaits you for merciless battles!

Neo Turf Masters
Neo Turf Masters is a golf game released by SNK in 1996. Players can choose from a total of six golfers with different abilities and play on courses located around the world such as Australia or Germany. Players can test out their golf game skills against friends with game modes such as Stroke Play and Match Play (2P Battle only). Players can change various game settings such as game difficulty, and also reproduce the atmosphere of arcade display settings at that time.