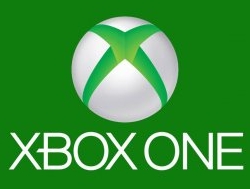 The 2017 Game Developers Conference is in full swing, and Microsoft is promoting their upcoming ID@Xbox lineup in a special area known as the Xbox Lobby Bar. While taking a break from the hustle and bustle of the convention, attendees will be able to play more than 20 games that'll soon be available for the Xbox One and Windows 10.
The ID@Xbox display at GDC 2017 includes newly-announced titles from Cellar Door Games (Full Metal Furies), Lazy Bears Games (Graveyard Keeper), and Wizard Fu (Songbringer), as well as highly-anticipated games like Cities: Skylines, Tacoma, The Church in Darkness, and Mages of Mystralia.
You can learn more about Microsoft's presence at GDC 2017 at the Xbox Wire, and you can find the complete list of games playable at the Xbox Lobby Bar after the break.
ID@Xbox Games at GDC 2017

Aven Colony (Team17 Software) – Aven Colony is a city-building, sci-fi strategy game where players have to build their own colony on Aven Prime while combating the challenges that only a hostile planet can provide. [Xbox One]
Beat the Game (Worm Animation) – Adventure gaming meets music making in this surreal game where you'll need to find your way by collecting items and discovering sounds. Get ready to pump up your volume, dim the lights, and enjoy this unique style of artwork and sound. [Xbox One, Windows 10]
Cities: Skylines (Tantalus/Paradox Interactive) – The hit city-building game comes to console at last. Cities: Skylines is all about creating your perfect metropolis while keeping the people of your fledgling town busy and happy as you expand your concrete empire. [Xbox One, Windows 10]
Etherborn (Altered Matter) – Etherborn is an exploration platformer set in a strange and exotic world where the laws of physics behave in a completely different way than in ours. The game offers a series of navigation-based puzzles; you'll have to explore your surroundings in order to figure out each one's underlying logic, find the correct route to advance, and unlock it. [Xbox One]
Fable Fortune (Flaming Fowl Studios) – Set in the whimsical world of Albion, Fable Fortune is a Fable-themed collectible card game (CCG) that combines the franchise's most cherished gameplay systems with an array of pioneering game modes including full co-op! [Xbox One, Windows 10]
Full Metal Furies (Cellar Door Games) – Full Metal Furies is a team-based brawler where cooperation is the key to victory. Never fight alone by playing with friends or quick-switching in solo. The game will challenge you to think like a team, and to rethink what a brawler could be. [Xbox One, Windows 10]
Graveyard Keeper (Lazy Bears Games/tinyBuild) – Graveyard Keeper is a cemetery management simulator that allows you to build and manage your own graveyard, find ways to cut costs, expand into witch-burning festival entertainment, and scare villagers into attending church to name just a few of your ventures. You must do whatever it takes to build a thriving business in this capitalism economy; it just happens to be a graveyard. [Xbox One, Windows 10]
Inner Chains (Telepaths Tree) – Inner Chains is a mature first-person horror game embedded in an unprecedented surreal world. Your objective is to understand and unravel the mysteries of the mystical world while overcoming many dangers created by its biomechanical environment. The world of Inner Chains no longer resembles the one you know. From forgotten, mountain ruins, through a dangerous forest where flora and fauna are your mortal enemies, to the great temples built by a mysterious caste, whose existence and objectives hide many secrets — by wandering through this world you will be able to learn the story that's carved in these places, and use it to fight the enemy. [Xbox One]
Mages of Mystralia (Borealys Games) – In Mages of Mystralia, you will accompany Zia as she strikes off to train and learn to control her magical abilities that had her exiled. Journey across the lands to meet other exiled mages and uncover runes with magical properties that can be combined into millions of different possibilities, letting you craft completely new and incredible spells! [Xbox One, Windows 10]
Moonlighter (Digital Sun Games) – Moonlighter is an Action RPG with rogue-lite elements that demonstrates two sides of the coin — revealing everyday routines of Will, an adventurous shopkeeper that secretly dreams of becoming a hero. During an archaeological excavation, a set of Gates were discovered. People quickly realized that these ancient passages lead to different realms and dimensions. Rynoka, a small commercial village, was found near the excavation site providing brave and reckless adventurers treasures beyond measure. [Xbox One]
Observer (Bloober Team) – Observer is a first-person psychological horror game that focuses on a dark, dystopian setting and deep, character-driven storytelling. Discover a dark cyberpunk world beset by plagues, war, and squalor. Play as the new front line of neural police as you hack into the jagged minds of the insane. [Xbox One]
Ooblets (Glumberland) – Ooblets is a farming and creature collecting game. It's been likened to Pokémon smushed into Harvest Moon and stirred up with some Animal Crossing. You'll manage a farm, explore a bunch of weird places, find wild ooblets (that's the name of the creatures), battle other ooblet trainers, collect all sortsa stuff, and even manage a little shop! [Xbox One, Windows 10]
Path of Exile (Grinding Gear Games) – Path of Exile is a modern twist on the traditional isometric Action RPG (ARPG), played on a persistent online realm where players conquer foes and hunt for rare items together. As your wealth grows, you can trade your items to build the ultimate character. It is designed around a strong online item economy, deep character customization, competitive PvP and ladder races. [Xbox One]
Ruiner (Reikon/Devolver Digital) – Ruiner is a brutal action shooter set in the year 2091 against the backdrop of the cyber-metropolis, Rengkok. A wired sociopath lashes out against a corrupt system to uncover the truth and retrieve his kidnapped brother under the guidance of a secretive hacker guide. Combine preternatural reflexes, augmented tools, and the arsenal of your fallen foes to dismantle the corporate titans and virtuality dealers of HEAVEN. [Xbox One, Windows 10]
Snake Pass (Sumo Digital Limited) – Snake Pass is a physics-based action-puzzle game that sees the player slither, curl, and climb their way through increasingly challenging worlds filled with evermore intricate obstacles and fiendishly mind-bending objectives. [Xbox One, Windows 10]
Songbringer (Wizard Fu/Double Eleven Limited) – Songbringer is a sci-fi Action RPG with swords, secrets, dungeons, bosses… and stuff. You play the role of protagonist and accidental hero, Roq Epimetheos. With a propensity for partying and making music, he cruises the galaxy with his skybot Jib aboard the ship Songbringer, searching for verdant planets absent the presence of galactic police. [Xbox One]
Super Mega Baseball 2 (Metalhead Software) – Customize your squad, step up to the plate, and knock 'em out of the park. The makers of Super Mega Baseball have returned with a brand-new, streamlined baseball simulator that'll keep you coming back for more. Build your dream team and challenge your opponents to a good old-fashioned game of hardball, online and off. [Xbox One]
Tacoma (Fullbright) – The second game from Fullbright, creators of the critically acclaimed Gone Home, Tacoma puts you in control of Amy Ferrier, an independent contractor sent to Lunar Transfer Station Tacoma to recover sensitive data. As she explores the station, she unearths why the previous crew of six have been evacuated, gathering clues to what exactly went wrong. Like Gone Home, it's a game where you pull details of the narrative from the environment, both physical, and digital. Tacoma is a story about people and relationships, even in the isolation of outer space. [Xbox One]
The Church in Darkness (Paranoid Productions) – The Church in the Darkness combines a unique narrative with tight top-down action-infiltration gameplay in an open-ended environment. As Vic, an ex-law enforcement officer, you travel to South America to get into Freedom Town and check on your nephew, Alex. Play how you want – you can avoid detection completely, take on the guards using non-lethal methods, or kill anyone who gets in your way. But you'll have to live with the consequences of those choices. [Xbox One]
The Way of Life: Definitive Edition (CyberCoconut/Hexagon Hive) – The Way of Life makes the player relive the same experience from the point of view of the three characters of different ages: an adult, an old man, and a child. Every experience features different gameplay elements from different genres: platforming, adventure, exploration, you name it. [Xbox One]
Tokyo 42 (SMAC Games) – Tokyo 42 is the lovechild of Syndicate and GTA 1. Set in a future Tokyo, the game will see you become an assassin and uncover a dark conspiracy that will affect everyone. [Xbox One]
Tower 57 (Pixwerk) – Tower 57​ is a new Xbox One and Windows 10 co-op twin-stick shooter that supports Xbox Play Anywhere. Tower 57 aims to challenge your imagination and test your gaming skills, but also takes them to another level. Imagine being lost in a steampunk-themed tower-like fortress full of threats straight from campy sci-fi stories. Some of these enemies have tentacles, others with cutting-edge lasers, but all share the same agenda: putting an end to your existence. Now think of the same situation, but with a Tesla gun in your hand, plenty of ammo at your disposal, and a friend who's got your back. Sounds like a much different, more explosive story doesn't it? [Xbox One, Windows 10]