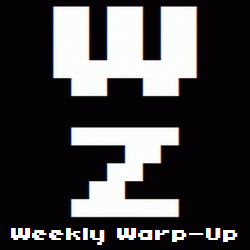 No, that's not a typo. Welcome to the Weekly Warp-Up, your weekly wrap-up of the biggest and the best articles posted at Warp Zoned this week…
After a few months of teasing, Nintendo has officially unleashed the Switch on the world. The console/handheld hybrid seems to have had a successful launch, and the company is prepping fans for a second wave of titles with a new Nintendo Direct that confirmed more than 60 "Nindies" are in development for the machine, including SteamWorld Dig 2, Runner 3, Yooka-Laylee, and more. Capcom also announced that Ultra Street Fighter II will be released for the Switch on May 26.
Microsoft will attempt to compete with Nintendo's latest console (and Sony, of course) with the launch of the Xbox Game Pass subscription service this Spring. This kind of "all-you-can-eat" download service has never been tried on a console before, and it should be very interesting to see how gamers react to it.
With all this talk about new games and new consoles, let's not forget the Video Game History Foundation was founded to create a digital record of the industry's past.
Elsewhere on Warp Zoned this week, we reviewed Double Dragon IV, and the staff got together to discuss What We Played in February and The Games of March.
Andrew Rainnie, UK Correspondent extraordinaire, sat down with the owner of Super Bario, the owner of Glasgow's first arcade bar, for a conversation about Joysticks, Pints, and Kickstarter. And finally, the Scientifically Proven Best Video Games of All Time rolls on with #3, Super Mario 64, and a look at the launch of the Nintendo 64.
Everything comes full circle, and the rest of the of the news from this past week can be found after the break.
New Game Announcements
Pre-Launch Updates and Release Date Announcements
Other Game News
New Videos
Rumor Has It
Etcetera
New Release Round-Up