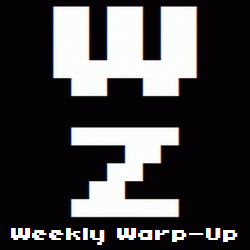 No, that's not a typo. Welcome to the Weekly Warp-Up, your weekly wrap-up of the biggest and the best articles posted at Warp Zoned this week…
Warp Zoned debuted a new feature this week, Weekend Pipeline, and it'll provide a quick overview of the weekend's upcoming in-game events, retail bargains, game conventions, and esports events every Friday.
But some publishers don't want to just look ahead to the weekend, they want to start talking about the E3 Expo in June. And earlier this week, EA revealed that their EA Play event will include appearances from Star Wars: Battlefront 2, a new Need For Speed, FIFA 18, Madden NFL 18, alongside several other surprises.
Elsewhere on Warp Zoned this week, UK Correspondent Andrew Rainnie reloaded Kickstart This! for another round and focused on the open-world adventure Pine.
Finally, a little retro gaming is on the menu as we explore the PlayStation/Nintendo 64/Dreamcast roots of Spider-Man in "It Came From 200X," as well as how piracy makes the world go round in a "Scientifically Proven Best Video Games of All Time" essay about The Secret of Monkey Island.
More news from the rest of the week can be found after the break.
New Game Announcements
Pre-Launch Updates and Release Date Announcements
Other Game News
New Videos
Rumor Has It
New Release Round-Up