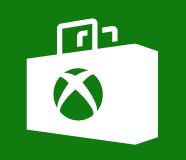 It's time for yet another Xbox Games Store update… this time filled with mystery, MetroidVania, and mayhem.
First up we've got Kona, a 70s-set mystery from developer Parabole. Available to download now for the Xbox One, Kona starts out as an investigation into some petty vandalism, but that's not where it ends. Also now available for the Xbox One is Momodora: Reverie Under the Moonlight, a side-scrolling "MetroidVania" from Bombservice, and the fourth entry in their popular series.
Finally today, Xbox One owners will be able to download NeuroVoider, a twin-stick shooter RPG that takes place during a robotic uprising.
You can learn more about all of these games (and two other new releases) after the break.
Xbox One Games

Kona
Step into the shoes of a detective to explore the eerie village, investigate surreal events, and battle the elements to survive. The first installment in a series of four games, Kona is a chilly interactive tale you won't soon forget. October 1970. W. Hamilton, a rich industrialist who owns a hunting manor in Northern Canada, reports several cases of vandalism perpetrated against his property. Unable to find out who dared to commit these acts, Hamilton calls Carl Faubert, a renowned private detective to handle the affair.

Momodora: Reverie Under the Moonlight
Momodora: Reverie Under the Moonlight explores a cursed land in decline. Evil spreads, the dead rise, and corruption reigns. Hope is but a faded memory for all but one, a priestess named Kaho from the village of Lun. An audience with her majesty, the queen, would surely save the land–but time is short and each night darker than the last. Reverie Under the Moonlight is the fourth entry in the Momodora series, a side-scrolling platformer focused on action gameplay, with melee combos, dodge mechanics and a plethora of items and spells to unleash upon your enemies.

NeuroVoider
NeuroVoider is a twin-stick shooter RPG set in a cyber futuristic world about brains shooting around evil robots with nuclear rocket launchers. Battle through the horde of vigilant robots, boost your character with the smoking remains of your victims, and defeat the master NeuroVoider to end this eternal war. Play it co-op with up to four friends, or go alone in an adventure of hack'n'slash rampage, with a pinch of rogue-lite, and some permadeath.

Sengoku
Sengoku is an action game released by SNK in 1991. Players will fight against past ghosts that have been revived to the present age in a devastated Washington City. Players can use special characters who are confined, after releasing them. Fighting by switching to Armour-clad Wolf, Samurai, or Ninja according to the situation will be your key to success.

Dark Arcana: The Carnival
Find the missing woman lost in a mysterious Carnival of Horrors. Investigate two worlds: the one you know and an alternate plane existing behind the Hall of Mirrors. Discover the secret of an ancient being known as the Evil One. Reveal the story of star-crossed lovers and stop the Evil One from breaking its magical chains and invading our world.