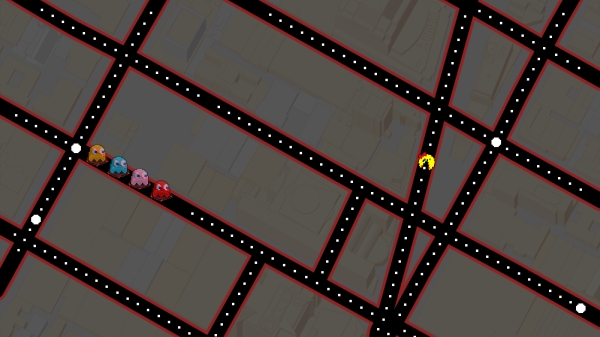 Back in 2015, Google let Pac-Man and his ghostly adversaries loose on the streets of the world for April Fool's Day. This year, they've recruited Pac-Man's better half to do it again.
A Ms. Pac-Man filter is now available in Google Maps by clicking on the "Insert Coin" button in the lower left corner of the screen. As long as the location they pick has enough streets, players can gobble up dots for a high score or chase Ghosts after munching on a Power Pellet.
Best of all, the "Insert Coin" filter also works with the Google Maps app on your smartphone or tablet.