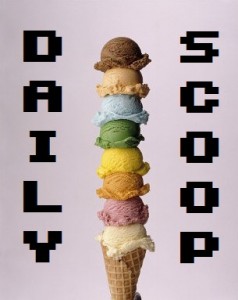 Hey folks! So I am still here subbing in for the distinguished Ms. Kline. I'm starting to get a bit more used to it, but alas, not so for everyone. New reader mail today, and as I have no fresh news on Nicole, I will share it.
"Dear Scoop Sub, you are a disgrace to the English language! Many a Scoop I have read where you ended sentences with prepositions! I won't stand for it! Mayhap you should better learn your grammar rules besides. Love, Ethel."
Dear Ethel, I understand your concern, but may I point out that you, too, ended a sentence with a preposition? Thanks for writing in. And now, the sales.
Several good Xbox One deals today in the Xbox Games Store for Xbox Gold members, including 67% off Mirror's Edge: Catalyst, and 60% off Plants Vs Zombies: Garden Warfare 2 (both Standard and Deluxe Editions). Also this week, for 40% off the regular price, you can snag Final Fantasy XV or the Final Fantasy XV Digital Premium Edition. They also have Destiny: The Collection and Destiny: The Taken King for 35% and 40% off respectively.
On the public side of the Xbox Games Store, everyone will be able to take 25% off of Flinthook, and 10% off Forza Horizon 3 and the Forza Horizon 3 Expansion Pass Bundle this week.
Microsoft has also kicked off a huge "Backwards Compatibility Sale" with tons of Xbox 360 games at really great discounts. Here are just a few of their offerings: Alien Hominid HD at 75% off, Battleblock Theater 75% off, Banjo Kazooie as well as Banjo Kazooie: Nuts and Bolts both 75% off, a few Assassin's Creed titles 67-75% off, Fallout 3 is 67% off, and Far Cry 3 is 60% off. Going on (because it is a big sale) they also have BioShock titles for 50-65% off, Gears of War titles for 75% off, and Lego Indiana Jones and Lego Pirates of the Caribbean, both for 75% off. Lego Batman is also available for 50% off its original price. Borderlands and Borderlands 2 are both 50% off, as are Doom and Doom II. There are several Call of Duty titles ranging from 40 to 60% off, and Geometry Wars: Retro Evolved and Geometry Wars: Retro Evolved 2 at 75% and 50% off respectively.
Okay, and now we're in the homestretch! Grand Theft Auto IV is 50% off, as well as 75% off for Mass Effect, 67% off Mirror's Edge, 50% off Plants Vs Zombies as well as Peggle, and Wolfenstein 3D, and finally, 75% off Star Wars: The Force Unleashed. And many, many more! Sale prices are good until May 22nd.
Not as many shirts today as yesterday, but still good ones!
Ript has two great shirts, "Mushroom League" Reprint, and the Escher-esque "Super Impossible Bros," the latter of which actually looks like it would be really fun to try to play as a real level in a game. Can you do that in Super Mario Maker? You should totally be able to.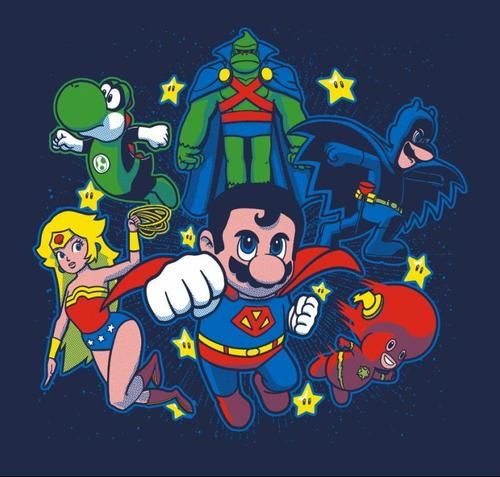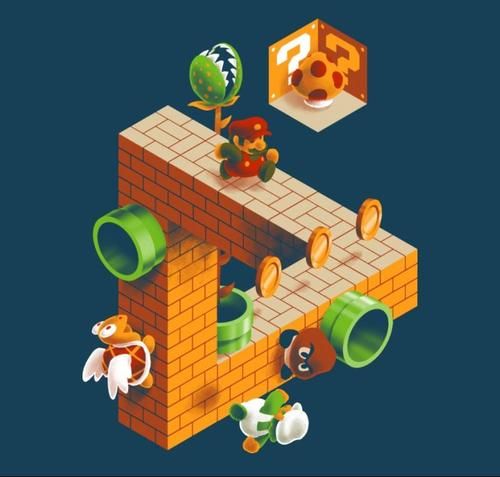 And that's that! Until on the morrow, dear lads and lasses!