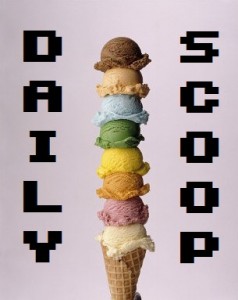 Welcome to yet another edition of the Scoop, where I am still here subbing in for Nicole. Still. I know, I know – but I'm getting better, right? We last heard from Nicole last week in a bizarre email, but since then she has gone dark. We've decided to put some feelers out there to look for her, and have heard from a local guide who she consulted at a travel agency in Brazil. When we asked around to guides and agents and described her a little bit, this particular guide said, "Yes, of course! The tiny American with a suitcase full of Funko Pops!" So we're positive this was a legitimate Nicole sighting. Unfortunately, the guide was unable to tell us where she was headed, but it is encouraging that he did see her. Fingers crossed we get some news soon! For now, let's occupy ourselves with sales.
GOG.com has a "Role-Playing Week Sale" happening this week with up to 85% off a large number of titles, including System Shock: Enhanced Edition and System Shock 2 for $1.49 each. Other games on deep discount include Deus Ex: Game of the Year Edition and Deus Ex 2: Invisible War, available for $2.49 apiece.
At Newegg, there's a 30% off sale on select video games and accessories when you use the promo code "EMCRFCC23." Games included in this sale are The Legend of Zelda: Breath of the Wild for Wii U, Super Bomberman R for the Switch, Resident Evil 7: Biohazard for the PS4 and Xbox One, Street Fighter V for PS4, and Dishonored 2 for Xbox One.
Over at Steam are a couple of indie favorites on sale this week… "Weeklong Deal" readers can save 30% on Thumper and 65% on Nidhogg.
Just a couple of Humble Store reminders today. There's less than 24 hours left on the "TinyBuild Bundle," so get crackin'. Also, Humble Store's huge Spring Sale mega-thon-stravaganza ends May 25th at 1:00 PM Eastern Time – that's this Thursday! Don't forget! A couple of the most popular titles I saw today in the sale were Metal Gear Solid V: The Phantom Pain at 60% off, Metal Gear Rising: Revengeance with 75% off, and half off of Dark Souls III: Deluxe Edition. But there are tons more games, so check 'em out!
Just a couple of shirts going on today.
The first of which is "Sonic Showdown" at TeeTournament.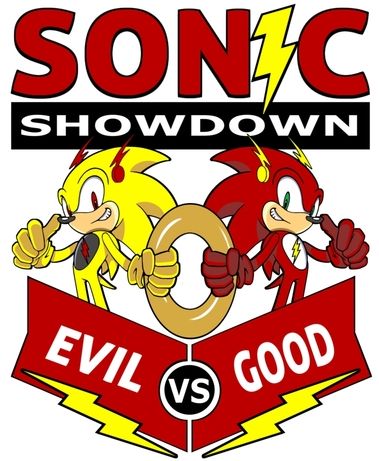 And then we have the cute "Bomb-omb Squad" at Wear Viral!