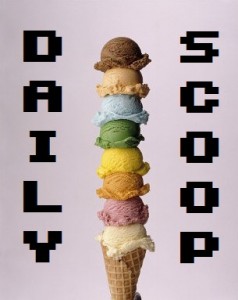 Oh, what a day! What a lovely day! No, it really is. There's no giant sandstorm, but there are blue skies, sun, and a decent temperature. Much better than the dreary gulag weather of previous weeks. So go play outside today (and by that I mean take your Switch outside and sit under a nice tree!). But first, let's witness these deals!
There isn't much out there today, but the Humble Store's newest bundle, the "Humble GameOn Bundle," went up yesterday and expires in 13 days, 2 hours, 36 minutes, and 30 seconds… no, wait, 29, 28… ahhh, 27… you get the idea. Anyway, pay what you want for Worms: Clan Wars, 80 Days, and Her Story. Pay more than the average and also get Grim Fandango Remastered, The Stanley Parable, and Broken Sword 5: The Serpent's Curse. Finally, pay more than $10 to also get Borderlands: The Pre-Sequel and Day of the Tentacle Remastered! And don't forget the bonuses!
Humble also revealed the mystery game in the "Beat the Average" tier for last week's "Humble Indie Bundle 18" and it actually appears to be two games: A Story About My Uncle and Neon Drive. A reminder that there are about five days left on this bundle.
Another final Humble Store reminder… their big Spring Sale ends tomorrow, May 25th, at 1:00 PM (Eastern Time). Tons of games at great discounts so don't let it pass you by!
Also, in non-Humble deals, Grand Theft Auto V is on sale this week at Steam for 40% off its original price.
Now it's time to clothe yourself! Today's daily shirts can be found after the break.
Only one legit video game shirt today, and it is at Ript, which is the very cool "80s Classics Never Die."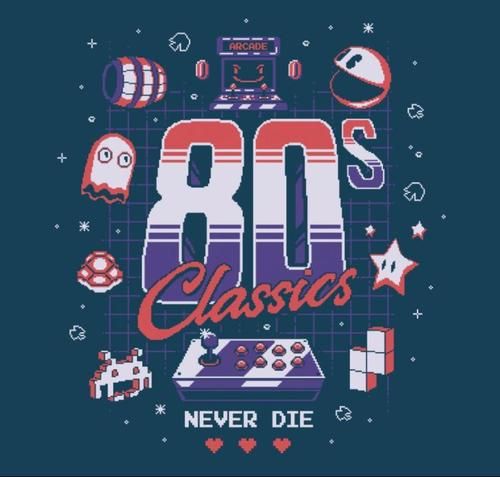 And the other shirt I'm including today is TeeFury's "Hold On To Your Butts" because Samuel L. Jackson. And dinosaurs.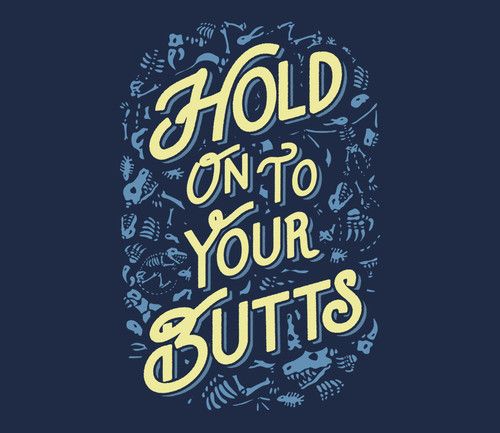 You're still here? It's over. Go buy some games.