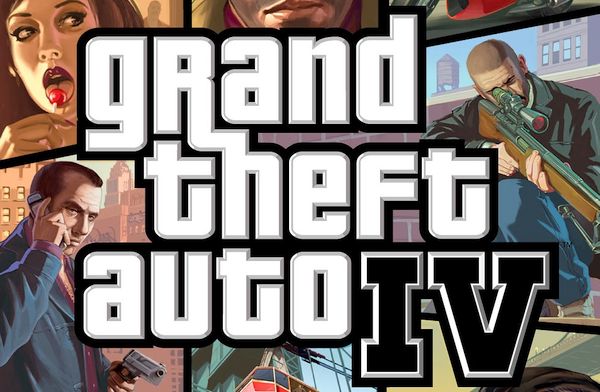 The highly anticipated Grand Theft Auto IV hit store shelves on April 29, 2008.
I was a sophomore in high school, and I remember it quite well. My mother totally disapproved, so if I wanted to play violent games, I'd have to ask my dad or grandfather to purchase them for me. In the months leading up to Grand Theft Auto IV's release, I practically drooled over the latest news coverage and store ads (especially the Special Edition with its neat duffel bag, art book, soundtrack CD, and safe deposit box). I never did get the Special Edition, but my dad did purchase Grand Theft Auto IV for me.
My mother had relocated for work, so I had moved in with my father and grandfather in order to finish out the school year. A few months prior, my dad had made the jump from PlayStation 2 to Xbox 360. So on most days, I'd spend the evenings holed up in my grandfather's basement, with an extra large bag of Peanut M&M's in my lap, a bottle of Coke at my feet, and a bulky white Xbox 360 controller nestled between my slender teenaged hands. I'd sift through my dad's video games, randomly popping in anything that appeared interesting, playing until either my dad came home from the NIH Power Plant, or my grandfather yelled down the stairs for me to turn off the TV and go to bed.
But on that Tuesday in April, my dad came home with a surprise… he'd purchased Grand Theft Auto IV! I finished my dinner, grabbed my go-to gaming snacks, and headed for the basement. I'll never forget those opening scenes of Niko Bellic stepping off of the Platypus, waiting for his cousin Roman to arrive and indoctrinate him into the American way of life.
As a kid who'd only ever been to New York in passing, while in transit to elsewhere, I was immediately fascinated by the bright light, and skyscrapers of Grand Theft Auto IV's Liberty City. From the diversity and bravado of the population, to the passing taxis and dimly lit bars, I loved everything that Liberty City had to offer.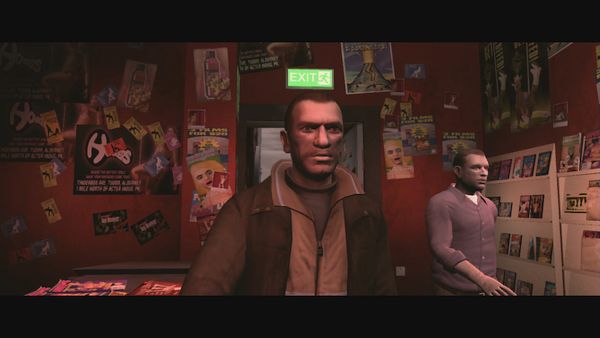 I raced through Grand Theft Auto IV, with the knowledge that I wouldn't have as much time to play through the game as I had with other GTA entries. I knew that once the school year finished, I would return to residing with my mother, and there was no telling as to how long it would be before I'd have an Xbox 360 of my own. So in the evenings, I'd sit on the phone, half-heartedly listening to my then-boyfriend (now husband) talk about God knows what, while I tried to make as much headway in Grand Theft Auto IV as possible.
In the beginning of my playthrough, I found myself wanting to visit the real New York City. Midway through my playthrough, I had decided that after high school, I would move there. By the end of my playthrough, I was wondering what the hell I had just finished playing, and resolved to simply be satisfied with my humdrum southern life.
Grand Theft Auto IV has many high points. But oddly enough, all of those high points were unforgivable detractors in my hormonal, erratic, depressed, teenage mind. Later that Summer, after moving back in with my mother, we visited a family friend's house. I went upstairs to hang out with her son, where we discussed upcoming games, console specs and, of course, Grand Theft Auto IV. He, much like myself, had come to the same conclusion. The ending was depressing as all hell.
My problems weren't solely with the ending. Throughout the game, I found myself frustrated with some of its newfound limitations. I loved the character customization features in Grand Theft Auto: San Andreas (my all-time favorite GTA entry), so I was sad to see them go with Grand Theft Auto IV. I grew tired of Niko's bland haircut and his stale clothes. I longed for gangster tattoos and melee upgrades. And I was tired of Roman, and everyone else, always wanting to hang out with me.
I'm aware that because I chose to take my introverted nature into the game with me, I missed out on a few of the perks that building relationships with many of the background characters would have afforded me. Had I played Grand Theft Auto IV the way that it was intended to be played – with an attention to socialization – then perhaps I would have walked away from the game feeling differently. But alas, I did not.
When I finished Grand Theft Auto IV in 2008, I sat in my usual spot in my grandfather's basement, frozen and overwhelmed by the weight of my decisions and the consequences that unfolded as a result of them. Grand Theft Auto games had always been my escape from dealing with the harsh realities of the world. In fact, the first time that I ever played a Grand Theft Auto game was in 2002, shortly after the death of my grandmother. The franchise was my distraction, and yet there I was, bogged down by in-game consequences that reflected the actual reality of those who choose to entertain a life of crime and revenge.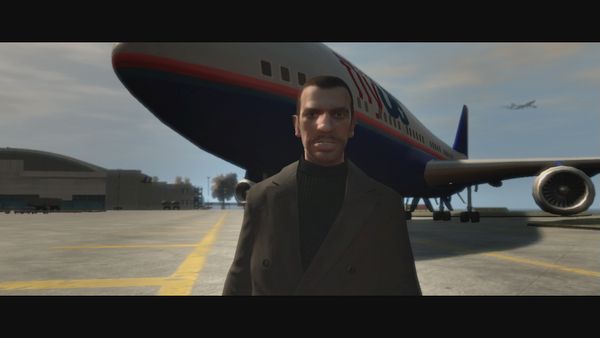 In 2008, I couldn't appreciate what Grand Theft Auto IV was trying to do, and neither could many of my adolescent peers. Over the years, I tried to return to the game, as I have with other Grand Theft Auto entries. But each time, it has failed to hold my attention in the way that previous installments have. However, as an adult, I see the game in a new light.
Like any other form of media, video games are capable of telling thought provoking stories that help us to view the world from angles we've never even considered approaching. In 2008, I was unconsciously drifting dangerously close to people not all that different from Grand Theft Auto IV's Playboy X and Elizabeta Torres. Playing through Grand Theft Auto IV, while depressing, was extremely sobering. It made me take a hard look at my life, and the people whom I had begun to associate with.
For the first time in the franchise's history, Rockstar Games drove home just how devastating a life of crime could be, by putting players at the receiving end of a tragedy that no amount of vendetta-fueled violence could ever atone for. In previous games, the protagonist is wronged, and goes on a crime spree as a response. Typically the player comes out victorious in the end. Grand Theft Auto IV offered no such happy ending. Instead, it reflected the horrible fate that criminals, along with their well-meaning friends and associates, will often meet.
While Grand Theft Auto IV will never be my favorite entry into the series, after nine years of reflection, I've come to the conclusion that in terms of morality and storytelling, it is the best in the series.