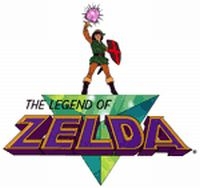 The hierarchy of Nintendo franchises is very clear… Mario is on top, then there's The Legend of Zelda, and Pokemon comes after that. With Super Mario Run and Pokemon Go already available to download for mobile devices, it's only a matter of time until Nintendo introduces Link to their mobile initiative. But according to a report from The Wall Street Journal, it might be happening sooner than we think.
Speaking to "people familiar with the matter," The Journal's Takashi Mochizuki believes that a Legend of Zelda Mobile game will be released later this year, sometime after the launch of Animal Crossing Mobile. Mochizuki also stressed that it's possible Animal Crossing might be delayed (for the third time), which would force Nintendo to release Zelda Mobile first. However, aside from its existence, no other details about the game were revealed.
Naturally, Nintendo declined to comment on this rumor, but it seems rather obvious the company would want to ride the Breath of the Wild hype with more adventures starring Link. A new entry in the Legend of Zelda franchise will eventually appear on mobile devices, and now is as good a time as any.