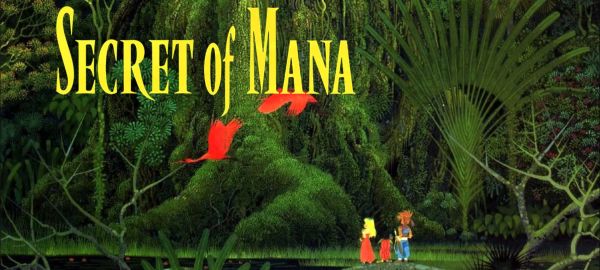 Square Enix's Seiken Densetsu Collection (also known as the Secret of Mana Collection) will be available exclusively for the Switch on June 1st. Unfortunately, the publisher has yet to announce if the compilation will launch outside of Japan, and as of right now, it seems unlikely that English-speaking audiences will never get a chance to play it.
However, with just one month before its Japanese launch, Square Enix has released a trio of short videos showcasing some of the Seiken Densetsu Collection's new features.
With "Screen Change Mode," players will be able to customize the screen setting to their liking, as well as add Super Game Boy color palettes to the first game in the series, Final Fantasy Adventure. Players will also have a "Quick Save" option to pause the action and return to the game at a later date. Finally, a "Music Mode" will let players listen to each game's soundtrack right from the title screen.
You can view all three videos after the break, and don't forget to let Square Enix and Square Enix Europe know if you want to see the Secret of Mana Collection released outside of Japan.
Switch版新機能①"画面切り替えモード"は、このような感じで
複数の画面サイズから遊びやすいものを選んでプレイすることができます!⇒つづく#聖剣コレ pic.twitter.com/leHAhKJzN8

— 聖剣伝説 -公式- (@Seiken_PR) April 28, 2017
Switch版新機能②"クイックセーブ"
宿屋を見つけないとセーブができない『聖剣伝説2」では特に、このクイックセーブ機能が活躍しそうです!
こまめなセーブ、大事!!#聖剣コレ pic.twitter.com/Q0rob7arOP

— 聖剣伝説 -公式- (@Seiken_PR) April 28, 2017
Switch版新機能③"ミュージックモード"
ゲームをしていないときでも、ホーム画面から、3作品の楽曲を聴くことができます♪
『聖剣伝説コレクション』発売まであと1ヶ月。楽しみにお待ちください!https://t.co/6oLkuvyLPR #聖剣コレ pic.twitter.com/nJdqMNbmG9

— 聖剣伝説 -公式- (@Seiken_PR) April 28, 2017