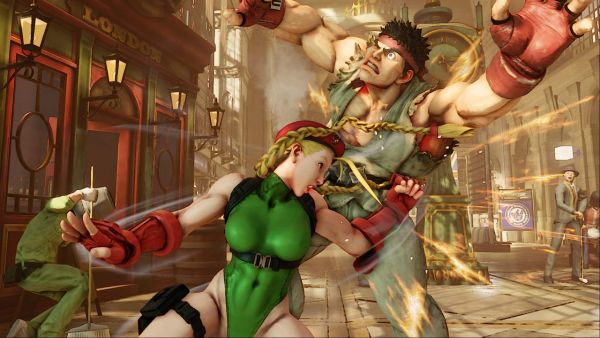 The Amazing Race sent the remaining four teams to South Korea last night, and host Phil Keoghan pitted them against professional Street Fighter V players for the chance to move on.
It's easy to assume that racers wouldn't have a chance against Seon-Woo "Infiltration" Lee and Chung-Gon "Poongko" Lee, but The Amazing Race found a way to make it a bit more fair. After ten wins, the pro players had to play with one hand behind their back. And after 20 wins, they were blindfolded. Even with these handicaps, it took quite a while for the racers to beat the pro players.
Clips from the episode are available after the break, and be on the lookout for London's impressive button mashing style. The finale for this season of The Amazing Race will air on CBS on June 1.