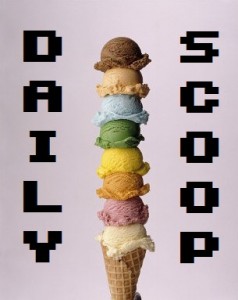 Good day, Scoopites! There's not much to say greetings-wise, but there are a bunch of games to get to so why don't we just skip the preamble today and dig into them!
There's a new bundle to talk about at Humble, the "E3 2017 Digital Ticket Bundle," and it includes a ton of games. So let's get into it! At the lowest tier, pay $1 or more to get 500 Amazon Coins, SpellForce 3 beta access, Gemini: Heroes Reborn, Crossout: Thug Starter Pack, Battle Islands Commanders, Gems of War: Demon Hunter Bundle, Hawken: Prosk Starter Bundle, Tyranny: Portrait Pack, Blade and Soul: Shadow Guard Bundle, Master X Master: Poharan Pack, Rock of Ages 2: Classic Pack, and Gotham City Impostors Free to Play: Professional Impostor Kit.
And there's more! Pay more than the average to also receive Neverwinter: Gilded White Steed, Riders of Icarus: E3 Heroic Ranger's Fury Pack, XCOM: Enemy Unknown – Complete Edition, Robocraft: Eagle Pack, Ghost in the Shell: Stand Alone Complex First Assault Online – First Connection Crate, Dreadnought: Fleet Recruitment Pack, and Paragon: Gunslinger Pack. But wait, there's still more! Shell out $15 or more and you can also scoop up HackyZack, Total War: Warhammer – The Grim and the Grave DLC, Verdun, Duke Nukem's Bulletstorm Tour DLC, Two Twitch Crates, and finally, Pac-Man Championship Edition 2! Plus check out the coupons and free demos available if you subscribe to the Humble Bundle Newsletter. This bundle expires in just under six days, so there's still time to choose what you'd like to get — or just get it all!
And a final reminder… there is one day left at Humble on the "Adult Swim Games Bundle," and seven days left on the "Sekai Project Bundle."
Steam has a few notable games on sale this week starting with 50% off Ori and the Blind Forest: Definitive Edition, and then 60% off XCOM 2 (both the Standard and Digital Deluxe Editions). Today's Daily Deals are 60% off of Mortal Kombat X and 75% off the Metro Redux Bundle.
Shirts after the break!
There are only two shirts today and they are both at The Yetee. The first is "SwitchCom" and the second is "Switch Blade," and both are pretty snazzy.