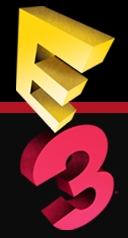 The full lineup of panels for Geoff Keighley's inaugural E3 Coliseum has been announced, and it looks like the series will give fans a closer look at God of War 4, Assassin's Creed 2017, Insomniac's Spider-Man, and several other upcoming titles. Keighley will also offer a showcase to a few games yet-to-be-announced from Bethesda Softworks, Square Enix, and Epic Games.
If you won't be attending this year's E3 Expo, you'll have plenty of opportunities to tune in as most E3 Coliseum panels will be broadcast through Facebook Live, Twitch, Mixer, and YouTube.
You can find the complete E3 Coliseum schedule after the break.
Tuesday, June 13 (Pacific Time)

God of War: Behind the Curtain (11:00 AM – Noon)
It's been one year since game director Cory Barlog and his team at Santa Monica Studio introduced fans around the world to a bold new vision for God of War. Join us as Cory and other members of the development team share new insights and recount challenges overcome, delving further into writing, world building, combat design, and the powerful father/son relationship at the heart of Kratos' new beginning. Moderated by Michele Morrow.

Inside Bungie (Noon – 12:30 PM)
For over 25 years, Bungie has pushed the video game industry in bold new directions. Join Bungie CEO Pete Parsons for a wide-ranging discussion about his career, the industry, and Bungie's next release, Destiny 2. Moderated by WWE superstar (and devoted Destiny fan) Big Show.

World Builders (12:30 PM – 1:30 PM)
Join host Chris Hardwick for a keynote discussion about building worlds across entertainment mediums, with a focus on video games. Hardwick will be joined by astrophysicist Neil Degrasse Tyson, director James Gunn, Gearbox's Randy Pitchford, and 343 Industries' Kiki Wolfkill.

Assassin's Creed (1:30 PM – 2:15 PM)
Ubisoft presents a look at what's next from Assassin's Creed.

What Game From E3 Will Make You the Next Online Gaming Superstar? (2:15 PM – 2:45 PM)
In a world where online content creators can make or break the success of a new game, discover which games from this year's E3 are going to make the biggest splash with the world's largest online creators. Join MatPat, creator of The Game Theorists YouTube channel (more than 8 million subscribers, 2016 winner of the Streamy Award for Best Gaming Channel), to find out which games are making a mark at E3 in the eyes of top Twitch and YouTube streamers. Learn what makes some games great to play and others great to watch for millions of fans on YouTube and Twitch.

Bethesda Softworks (2:45 PM – 3:15 PM)
Join Bethesda Softworks for a look at a newly announced title that will be seen for the first time at their E3 2017 Showcase.

Square Enix (3:15 PM – 4:00 PM)
Don't miss when Square Enix presents a live demonstration of a newly announced title being showcased at E3 2017.

Epic Games (4:00 PM – 4:30 PM)
For over two decades, the team at Epic Games has built some of the video game industry's most talked about titles. Join members of Epic at E3 Coliseum for a behind-the-scenes look at the developer's next release.

Swing Behind the Scenes With the New Spider-Man for PS4 (4:30 PM – 5:00 PM)
Join key members of both Insomniac Games and Marvel for a peek into the upcoming Spider-Man collaboration for the PS4.

Project Scorpio: The Most Powerful Place to Create and Play (5:00 PM – 5:45 PM)
Discover how Xbox built a powerful development platform in Project Scorpio with game creators in mind. Featuring key members of the Xbox team, including Turn 10 Studios and The Coalition. Moderated by Xbox Live's Larry Hryb (Major Nelson).

Jack Black in Conversation with Tim Schafer (6:00 PM – 7:00 PM)
Over the past 30 years Tim Schafer has created some of the gaming industry's most hilariously memorable worlds and characters. The multi-talented Jack Black (star of Brutal Legend) leads a wide-ranging conversation with Tim about his career, creative process, and yes, Psychonauts 2.

Wednesday, June 14

New Realities: VR, AR, and Gaming (10:00 AM – 10:45 AM)
Video games are ushering in a whole new era of interactivity across a host of new devices that deliver virtual reality (VR) and augmented reality (AR) experiences. Join Will Smith (The Foo Show) for a discussion about the state of immersive reality and the future of gameplay and storytelling in VR and AR. Joining Smith will be film director Ivan Reitman (Ghostbusters), Curtis Hickman (Co-Founder/CCO, The Void), Tanja Watson (Co-Founder, Squanchtendo Games) David Ellison (CEO, Skydance Media), and Brandon J. Laatsch (Stress Level Zero Games).

Sea of Thieves: Community Spirit (10:45 AM – 11:30 AM)
The Sea of Thieves team discusses the opportunities and challenges of transforming Rare, one of the industry's most secretive developers, into an open studio that celebrates its community and has brought its most passionate fans right into the heart of the development process – an essential step in creating a AAA shared-world pirate adventure.

Gaming Evolved: New Voices, New Visions (11:30 AM – Noon)
As the video game industry continues to evolve, there are opportunities for new voices and perspectives to push the medium in exciting new directions. Join us for a discussion about the many ways creators can express themselves and reach new audiences through video games.

Crash Bandicoot Reunion (Noon – 12:45 PM)
Twenty-one years after he first arrived on the scene, Crash Bandicoot is back! Join members of the original creative team behind the game – Connie Booth, Mark Cerny, Naughty Dog co-founders Andy Gavin and Jason Rubin, and Bob Rafei – for a once-in-a-lifetime reunion to discuss the making of the original Crash Bandicoot and its impact on the video game industry.

Mortal Kombat: Celebrating 25 Years (12:45 PM – 1:30 PM)
For over 25 years, Mortal Kombat has evolved and pushed the fighting game genre in new directions, including its most recent release, Mortal Kombat X. Mortal Kombat co-creator Ed Boon joins the E3 Coliseum to reflect on the series and its impact on popular culture, esports, and the video game industry.

Far Cry 5: A Trip to Hope County (1:30 PM – 2:00 PM)
Welcome to Hope County, Montana, a rural community taken over by a fanatical cult. Led by Joseph Seed, "The Father," players will build a resistance with the help of citizens of Hope County. Join Dan Hay, executive producer and creative director, and Drew Holmes, lead writer, to learn more about the citizens of Hope County, including The Father, Pastor Jerome, Mary May, and Nick Rye.

Call of Duty: WWII – Sledgehammer Games' Journey Back to the Franchise's Roots (2:00 PM – 2:30 PM)
Call of Duty: WWII returns to its franchise roots. Join Michael Condrey, Glen Schofield, and Greg Reisdorf for an inside look at the game that is taking the series back to boots on the ground. The panel will share behind-the-scenes development of the E3 content as we look at multiplayer and campaign gameplay and perhaps a hint at things to come in the months ahead. Moderated by Afrojack (Nick van de Wall).

Stories Across Screens (2:30 PM – 3:15 PM)
How does today's greatest game writing influence the world of TV and film, and vice versa? Join Better Call Saul Executive Producer Gennifer Hutchison for a conversation with leading storytellers about the opportunities and challenges of interactive and linear storytelling. Hutchison will be joined by Emil Pagliarulo (Designer Director, Bethesda Game Studios), Josh Scherr (Writer, Naughty Dog), and Dan Tractenberg (Director, 10 Cloverfield Lane, Black Mirror).

A Conversation with Hideo Kojima and Jordan Vogt-Roberts (3:15 PM – 4:15 PM)
A one-on-one session looking back at the career of Hideo Kojima, led by Jordan Vogt-Roberts, director of Kong: Skull Island. These two creative forces will share the stage to discuss the fusion of gaming and cinema. Mr. Kojima will discuss his cinematic influences and how they have allowed him to make masterworks of his own.

The Indie Revolution (4:15 PM – 5:00 PM)
Some of today's most creative and inspiring games come from independent developers working outside the system. Join us to hear their stories. Robin Hunicke (Funomena) leads a discussion about the independent game scene across console, mobile, and PC, featuring guests including Brendan Greene (creator, Player Unknown's Battlegrounds) and Eli Cymet (Alto's Odyssey).

Middle-Earth: Shadow of War – A Behind-the-Scenes Look (5:00 PM – 5:30 PM)
Join Monolith Productions, Warner Bros. Interactive Entertainment, and Troy Baker (the voice of Talion) for an inside look and live demonstration of Middle-Earth: Shadow of War.

Square Enix (5:30 – 6:00 PM)
Join the team at Square Enix for a developer showcase, revealing new details about a game that will be announced for the first time at E3 2017.

SURPRISE! (6:00 PM)
An exclusive surprise discussion with renowned figures.