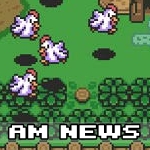 You can put away your Reggie Fils-Aime voodoo dolls, Nintendo has announced that more NES Classic Edition microconsoles will be released in 2018. In other Nintendo news, Thomas Happ has confirmed that Axiom Verge will be available to download through the Switch eShop on October 5.
Read all about both stories after the break.
---
Nintendo increases inventory of Super NES Classic Edition; NES Classic Edition returns to stores in 2018 [Nintendo]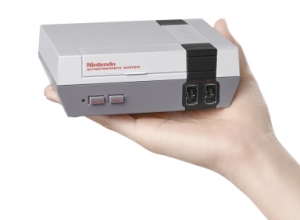 Fans have been pleading with Nintendo to produce more NES Classic Edition microconsoles since they discontinued it earlier this year. Today, the consolemaker answered their prayers and announced plans to relaunch the NES Classic Edition in 2018. Nintendo also confirmed they're increasing production on the Super NES Classic Edition as well:
Due to incredible demand for the upcoming Super Nintendo Entertainment System: Super NES Classic Edition system, Nintendo plans to ship the retro-inspired product into 2018. Originally, shipments were announced to cease at the end of this calendar year.

Next summer, Nintendo will also bring back the Nintendo Entertainment System: NES Classic Edition system with new shipments. More information about the timing of the return of NES Classic Edition will be announced in the future.
---
Axiom Verge Will be Released on Switch eShop on October 5 [Twitter]

Publisher BadLand Games recently pushed the launch of the retail-only "Multiverse Edition" of Axiom Verge into November. But developer Thomas Happ will have the Switch version ready to go well before that, so the side-scrolling "MetroidVania" will be added to the Switch eShop on October 5:
The people have spoken! We decided to move the eShop release of Axiom Verge up to October 5! Updated retail date TBA soon. https://t.co/nR9r5wAOf9

— Dan Adelman (@Dan_Adelman) September 12, 2017