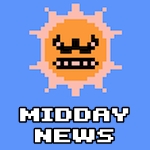 Activision has closed the book on Call of Duty: Infinite Warfare, and they're moving full steam ahead with this November's Call of Duty: WWII. Yesterday, the publisher unveiled the first Story Trailer for their throwback shooter, and Sledgehammer's Jon Horsley gave fans a sneak peek at the game's spooky new Zombies Mode.
You can learn more about both halves of this story after the break.
---
Official Call of Duty: WWII – Story Trailer [YouTube]
Call of Duty: WWII will begin with the invasion of Normandy, quite possibly the most famous battle of the entire war. Players will then "fight their way across Europe" and strike at the heart of the Nazi war machine in Germany:
Call of Duty: WWII tells the story of Private Ronald "Red" Daniels, a young recruit in the U.S. First Infantry Division who experiences combat for the first time on D-Day, one of the largest amphibious assaults in history. After surviving the beaches of Normandy, Red and his squad will fight their way across Europe, engaging the enemy in iconic battle locations such as the Hürtgen Forest and the Battle of the Bulge, as they make their way into Germany.
---
First Details: Call of Duty WWII's Zombies Mode [PlayStation Blog]

In addition to Call of Duty: WWII's Campaign, it'll also feature the return of Nazi Zombies, and Sledgehammer's Jon Horsley recently shared some details about the co-op mode with the PlayStation Blog:
With Sledgehammer Games taking the reins for COD: WWII, I've been dying to learn how this talented studio will innovate on one of the most popular cooperative shooters in history.

This is an especially important question since some of Sledgehammer's founding members were responsible for the horror classic Dead Space! So we tossed a batch of questions at COD: WWII's Zombies lead Jon Horsley, senior director at Sledgehammer Games, to learn what the studio is up to. Read on to get the first nitty-gritty details on COD: WWII's Zombies mode, straight from Sledgehammer.
Call of Duty: WWII will be released for the PC, PS4, and Xbox One on November 3.