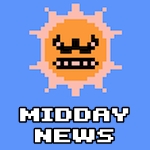 We're getting ready for the weekend, and Microsoft has delivered their weekly Friday update to the Xbox Games Store.
Today, Xbox One owners will be able to download Dishonored: Death of the Outsider, Bethesda's stealthy spinoff; NBA Live 18, EA Sports's first attempt at a basketball simulation in a few years; and NHL 18, the developer's newest hockey simulation.
You can learn more about all of today's additions to the Xbox Games Store after the break.
---
Now Available on Xbox Games Store – 9/15/17 [Major Nelson]
Dishonored: Death of the Outsider
Take on the role of Billie Lurk (aka Megan Foster), once one of Dunwall's most notorious killers-for-hire. Reunited with your old mentor, the legendary assassin Daud, you undertake the greatest assassination ever conceived: killing the Outsider, a god-like figure whom Billie and Daud see as instrumental to some of the Empire's most dishonorable moments. As you venture deep into the grimiest corners of Karnaca to uncover the mystery of the Outsider and his origins, you will face deadly opposition, ancient powers, and difficult decisions that will forever change the world around you.

NBA Live 18
NBA Live 18 introduces THE ONE, an all-new, dynamic career experience centered on your player, your choices and your legacy. Create your unique player identity and select a role on the court along with signature abilities and traits, only you can pull off. Embark on your quest to be the greatest basketball player on the planet in The League and The Streets with, or against other players in solo, co-op and multiplayer challenges delivered through Live Event content. Dominate the court with innovative one-on-one gameplay arming you with an arsenal of all-new moves for each position with unprecedented control and responsiveness.

NHL 18
NHL 18 introduces the thrill and creativity of today's young NHL superstars through new Creative Skill Stick gameplay controls, a brand new 3-on-3 arcade-inspired hockey experience in *NHL Threes,* and the most multiplayer options to play cooperatively or competitively with friends ever delivered in a sports videogame.

Spin Master
Spin Master is a side-scrolling action game released by Data East in 1993. The adventurer Johnny along with his best friend Tom will use a large variety of weapons and attacks in order to retrieve his beloved and the stolen treasure map from the mad scientist Dr. De Playne.

Baja: Edge of Control HD
Baja: Edge of Control HD is the carefully remastered version of the original off-road racer from 2008 and contains more than 1,000 miles of the toughest terrain including the steepest mountains, thickest mud and deepest canyons known to man. Only the HD version features much crisper and more detailed visuals running at super smooth framerates in up to 4K screen resolution along with improved controls, user interface and an easier career start.

Jettomero: Hero of the Universe
Play as Jettomero, a giant, indestructible, and incredibly clumsy robot determined to save the human race. Explore a procedurally generated universe by flying through space and landing on planets while trying not to destroy everything in your path. Relax as you blast through the cosmos on a hero's uncertain quest. Will you ever save the humans? Jettomero offers a unique and charming experience for players of all backgrounds.

Time Recoil
Time Recoil is a top-down shooter where you kill to slow time, experience amazing slow motion gunfights, and trigger spectacular special moves. Your mission is to save the world from Mr. Time, a time manipulating mad scientist turned evil dictator. Shoot, dodge, and dash through his evil empire guns blazing and unleash your super powers!

DreamBreak
Depicted in a distinctive Cyrillic pixel art style the cyberpunk city crackles with tech-noir intrigue and neo-digital deceptions. Using every tool at your disposal help Eugene to unpick the knot of mystery that he has become enmeshed within – your equilibrium will be rocked as you point and click a path through this briar patch of tangled meaning and unexpected quixotic quirks.

Tricky Towers
Play with up to four friends in local multiplayer or challenge players around the world in an online battle. Train your skills with the extensive single player trials and set a high score on the leaderboards. With spells flying everywhere and bricks tumbling down, Tricky Towers makes for a chaotically good time!