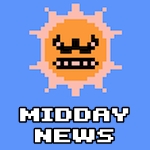 Unannounced games are always full of promise… because we don't really know anything about them. While they're not ready to announce them just yet, Activision dropped a few hints about Call of Duty 2018 and Bethesda has one more unannounced game on track for a 2017 release.
Learn all the secrets after the break.
---
Next year's Call of Duty might be set in era we haven't seen in years [EGM Now]

Call of Duty fans are very excited for the franchise's return to World War II this Fall in Call of Duty: WWII, but it looks like Activision might abandon the time period with the next entry in the series. Treyarch is currently working on (the currently untitled) Call of Duty 2018, and a job listing on the developer's website has lead many to believe the game will feature a modern setting similar to Call of Duty 4: Modern Warfare:
The job listing was posted by Call of Duty developer Treyarch Studios. Treyarch is the developer launching the series' next installment, assuming publisher Activision follows its regular three-developer release cycle. In the description for the job listing, it asks for a developer with a "deep knowledge base of firearms and modern military technology." It may not be official confirmation of Call of Duty 2018's setting, but it seems unlikely the developer would need someone experienced in modern technology if it wasn't set in modern day.
Call of Duty 2018 will be announced sometime next year, and will likely launch in November 2018.
---
Bethesda Will Release Another Unannounced Game in 2017 [Tek Syndicate]
Bethesda has a full lineup of games scheduled to release this Fall including Dishonored: Death of the Outsider, The Evil Within 2, Wolfenstein II: The New Colossus, and The Elder Scrolls V: Skyrim for the Nintendo Switch. But Bethesda's Vice President of Marketing, Pete Hines, recently confirmed the publisher has one more unannounced game set to launch before the end of the year:
Pete Hines: "We have a ton of stuff going on; and we even have a game coming out this year that we haven't even told anybody about yet. They can wait. It won't be so long."
With so little of 2017 left, Bethesda will likely announce this mystery game sooner rather than later.