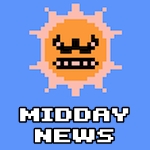 Microsoft's midweek update for the Xbox Games Store is ready, and Xbox One owners will have several new options to choose from.
The Xbox One debut of Klei's Don't Starve Together is one of today's highlights. As is the launch of Konami's Pro Evolution Soccer 2018, 47 Games's NASCAR Heat 2, and EA Sports's NHL 18: Young Stars Edition.
You can learn more about today's additions to the Xbox Games Store after the break.
---
Now Available on Xbox Games Store – 9/13/17 [Major Nelson]
Maize
Maize is a first-person adventure game about what happens when two scientists misinterpret a memo from the U.S. Government and create sentient corn. Explore an abandoned farm and a not-so-abandoned underground research facility as you uncover the mysteries around Maize, and possibly learn a bit about yourself along the way.

NASCAR Heat 2
NASCAR Heat 2 brings the most authentic and intense stock car and truck racing of all time. Test your driving skills across 29 NASCAR sanctioned ovals, road courses, and the infamous dirt track, Eldora Speedway. Race as the biggest names in motorsports with the largest roster of drivers in NASCAR video game history. Take the racing online against a full field of drivers in rolling seasons as you battle for the top spot on the leaderboards. Back by popular demand, battle it out with a friend in head-to-head, local split-screen multiplayer.

Pro Evolution Soccer 2018
Pro Evolution Soccer 2018 new features new lighting, reworked player models and animations covering everything from facial expressions to body movement to bring the game to life; new pre-season tournaments, improved transfer system, presentations and functionality; a mode dedicated to co-op playand more.

NHL 18: Young Stars Edition
NHL 18 introduces the thrill and creativity of today's young NHL superstars through new Creative Skill Stick gameplay controls, a brand new 3-on-3 arcade-inspired hockey experience in *NHL Threes,* and the most multiplayer options to play cooperatively or competitively with friends ever delivered in a sports videogame.

Planet of the Eyes
A finalist for "Best Indie Game" at the Canadian Videogame Awards, Planet of the Eyes tells the tale of a service robot stranded on a mysterious planet. A stunning visual mix of puzzle and platforming challenges, an original musical score and fully voiced audio logs will sweep you away on the immersive journey of a lone robot in an unknown world.

Transcripted
Transcripted is a mixture of two incredibly addictive and vastly popular casual gaming styles: the dual-stick shooter and the match three puzzle game.

In Transcripted players take control of the Nano Probe, a microscopic apparatus used to combat disease. With the aid of a skill tree that improves ship equipment, health, shields and the Nano Probe's arsenal of upgradeable weapons, players must successfully navigate through hordes of deadly pathogens to destroy the disease's pseudo-DNA as it twines perilously on its endless path to infection.

Don't Starve Together
Don't Starve Together: Console Edition is the standalone multiplayer expansion of the uncompromising wilderness survival game, Don't Starve: Giant Edition. Enter a strange and unexplored world full of strange creatures, dangers, and surprises. Gather resources to craft items and structures that match your survival style. Play your way as you unravel the mysteries of this strange land.