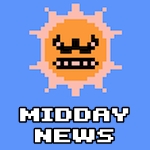 We learned how two of 2017's biggest fighting games will get even larger this year as NetherRealm unveiled the next character for Injustice 2 and Capcom confirmed the remaining four characters who'll be part of the Season Pass for Marvel Vs Capcom: Infinite.
Learn more about the latest additions to both games after the break.
---
Introducing Raiden [YouTube]
Injustice 2 owners who have purchased the game's Ultimate Edition or Fighter Pack 2 will be able to download Raiden this October. NetherRealm unveiled the first trailer for the Mortal Kombat kharacter this morning, along with a new Premiere Skin for 70s superhero Black Lighting:
"I am of truth and light. I protect Earthrealm."

Raiden is joining the Injustice 2 roster this October as part of Fighter Pack 2! In addition to showcasing the eternal God of Thunder and protector of Earthrealm, the video showcases Black Lighting, a brand new Premiere Skin that accompanies the Raiden DLC. Black Lightning has been added to the Ultimate Edition and Ultimate Pack.
---

Marvel vs. Capcom: Infinite is Available Tomorrow on PlayStation 4, Xbox One, and PC! [Capcom-Unity]
Marvel Vs Capcom: Infinite launches tomorrow, but Capcom has been teasing the game's Season Pass since it was first announced. Today, the publisher confirmed the four remaining characters who will join Sigma and Black Panther as part of the Season Pass… Monster Hunter, Winter Solider, Black Widow, and Venom:
We know there has been much speculation on who the remaining four characters will be, and we are happy to announce that Monster Hunter, Winter Solider, Black Widow and the shape-shifting Venom will all be battling their way into Marvel vs. Capcom: Infinite later this year. We are hard at work on these characters and can't wait to show them to you when they are ready! The epic clash has begun, join the battle now!