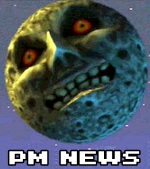 It gets harder and harder every year to interpret the NFL rulebook, but one thing is always certain… the latest entry in the Madden NFL series will be the best-selling game in August.
That axiom held true once again this year, as The NPD Group declared that Madden NFL 18 was the best-selling game of last month. August 2017's other big sellers include Grand Theft Auto V (#2), Uncharted: The Lost Legacy (#3), Splatoon 2 (#4), The Legend of Zelda: Breath of the Wild (#5), and the newly-launched Agents of Mayhem (#16).
You can read more about last month's best-sellers and view the monthly Top 20 after the break.
---
Nintendo Switch, Madden can't stop August sales dip – NPD [GamesIndustry.biz]

The yearly release of EA Sports' Madden franchise has once again proven successful for the publisher, as today's sales report from The NPD Group for the month of August shows that Madden NFL 18 was the top-selling title for the period. And of course, Nintendo Switch continued to do well, leading all other hardware. That wasn't enough to prevent year-over-year declines, however.

Total video game sales were down 2% to $568 million for the reporting period, with video game software also down 2% to $271 million, hardware down 6% to $168 million and PC game software down 23% to $11 million. The only category that saw a boost was accessories, up 10% to $118 million, driven by Xbox One S controllers, Turtle Beach headsets, Switch Pro controllers and game cards.

[…]

Best-Selling Games in August 2017
1. Madden NFL 18
2. Grand Theft Auto V
3. Uncharted: The Lost Legacy
4. Splatoon 2**
5. The Legend of Zelda: Breath of the Wild**
6. Tom Clancy's Rainbow Six: Siege
7. Mario Kart 8
8. Call of Duty: Modern Warfare Remastered
9. Crash Bandicoot N. Sane Trilogy
10. Overwatch**
11. Injustice 2
12. Tom Clancy's Ghost Recon: Wildlands
13. Minecraft
14. For Honor
15. Call of Duty: Black Ops III
16. Agents of Mayhem
17. Forza Horizon 3
18. Battlefield 1
19. NBA 2K17
20. EA Sports UFC 2

** Digital Sales Not Included