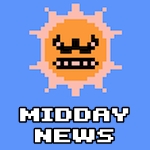 Blah! It looks like Dontnod Entertainment's Vampyr will need a few more months in its home soil before its ready to launch. Thankfully, Square Enix has announced that Final Fantasy XV's multiplayer expansion is right around the corner.
Learn more about both after the break.
---
DontNod's Action RPG Vampyr Sinks its Fangs into Spring 2018 [Press Release]
Dontnod has announced that Vampyr, their upcoming action RPG set in Victorian London, has been pushed back to Spring 2018. The PC, PS4, and Xbox One game was originally scheduled to launch this Fall, but Dontnod CEO Oskar Guilbert said a "technical issue" is holding the game back:
"Delaying the release of a project you hold dear is always a tough decision. However, we believe that meeting a deadline should never compromise quality. We were still convinced just a few weeks ago that we would be able to release Vampyr this year. Unfortunately, a technical issue – now solved – has set our teams' schedule back at the end of the development.

This delay allows us enough time for all the polishing and balancing phase, much needed for a game of Vampyr's scope, with its ambitious, semi-open world, its complex narrative and deep RPG mechanics that give players a real impact on the world.

We want to thank our publisher Focus Home Interactive for giving us the means and time necessary to provide players a memorable experience… especially since so many of you are eagerly waiting for it."
---
Long Awaited Final Fantasy XV Multiplayer Expansion Arrives Next Month [YouTube]
Square Enix dropped a new trailer for Final Fantasy XV: Comrades, the game's upcoming multiplayer expansion, at the Tokyo Game Show earlier this week, and they also confirmed it'll be available to download on October 31:
For the first time, Final Fantasy XV players will be able to create their own character and join up with three other friends to take on epic quests and battles in the game's first and only online multiplayer expansion titled "Comrades." Starting October 31, players will set foot as a survivor from Kingsglaive to find out more about the disappearance of Noctis after the events in Chapter 13 from the main game.

Set in a world engulfed by darkness, the expansion casts players as a member of the Kingsglaive, with powers and unique abilities invoked from various Lucian kings, who join forces to bring the Light back to the kingdom of Lucis. Other members of Noctis's crew including Gladiolus, Prompto and Ignis will be made playable in future game updates.

As members of Kingsglaive, players equip royal sigils that grant special powers from the Lucian bloodline. Players can then strategize and create a balanced team to take on a variety of quests. In addition to multiplayer quests, single player quests are also available for players to enhance their characters.