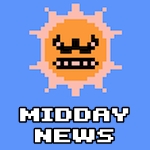 These two new trailers for WayForward's The Mummy Demastered and 2K Games's WWE 2K18 couldn't be more different… but they're also both pretty great in their own way.
See them for yourself after the break.
---
The Mummy Demastered Teaser Trailer [YouTube]
WayForward knows a thing or two about retro-styled games, and they released a new trailer for their latest effort earlier this morning. The Mummy Demastered is based on this year's film (which starred Tom Cruise), and it'll be available for the PC, PS4, Switch, and Xbox One "soon":
A powerful ancient evil has arisen, and the war to save humanity has begun! The Mummy Demastered throws you into a 16-bit-inspired battle against the undead in a 2D, nonlinear, action-packed adventure. As an elite agent in the monster-hunting Prodigium organization, you must use a variety of weapons, upgrades, and mysterious artifacts to defend mankind against the supernatural hordes of Princess Ahmanet. Your Prodigium unit is already on the scene, but HQ lost contact with them hours ago. Only by exploring tombs, forests, abandoned tunnels, and the cursed streets of London will you discover the fate of your allies. But beware – Ahmanet commands legions of undead, insects, plague-ridden vermin, and worse! If you're not careful, you'll be the next soul in her army.
---
Snoop Dogg drops hot rhymes for WWE 2K18 roster – Exclusive preview [YouTube]
Now's your chance if you've ever wanted to hear Snoop Dogg rap about the roster for a WWE game. The prolific rapper, 2K Games, and a huge number of WWE wrestlers produced the following trailer ahead of WWE 2K18's October 17 release on the PS4 and Xbox One. The game will also be available for the Switch later this Fall:
Snoop Dogg drops hot rhymes about the exciting cast of Superstars featured in WWE 2K18, releasing worldwide on Tuesday, Oct. 17.