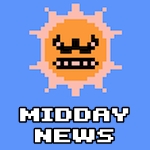 It's another strong week for the Xbox Games Store, and nearly a dozen new Xbox One games are now available to download through the digital storefront as part of its midweek update.
Leading the pack is Microsoft and Turn 10's Forza Motorsport 7, the latest addition to their massively popular racing simulation series. It's joined by a pair of minimalist indies (Inversus Deluxe and N++), as well as Joe Madureira's Battle Chasers: Nightwar, and Capcom's Dragon's Dogma: Dark Arisen.
Telltale Games is also back this week with another adventure for the Dark Knight… Batman: The Enemy Within – Episode 2: The Pact.
You can learn more about all of today's additions to the Xbox Games Store after the break.
---
Now Available on Xbox Games Store – 10/4/17 [Major Nelson]
Forza Motorsport 7
Experience the thrill of motorsport at the limit with the most comprehensive, beautiful and authentic racing game ever made. Enjoy gorgeous graphics at 60fps and native 4K resolution in HDR. Collect and race more than 700 cars, including the largest collection of Ferraris, Porsches, and Lamborghinis ever. Challenge yourself across 30 famous destinations and 200 ribbons, where race conditions change every time you return to the track. (Xbox Play Anywhere)

Inversus Deluxe
With 50 unique maps, hundreds of unlockable items, AI bots and online ranked multiplayer, this is the definitive version of Inversus! The playfield looks simple at first glance, but once the action begins, complexity unfolds at a rapid pace. Up to four payers can compete in VERSUS mode and up to two players can cooperate in ARCADE mode. Play with friends on the couch, online, or both at once! Hone your skills against the computer and then head online to enter the global ranks!

N++
This is the long-awaited sequel to the legendary N+, rewritten from scratch to be bigger, better, and more beautiful in every way. N++ is a fast-paced, momentum-based platformer about darting around obstacles, narrowly evading enemies and collecting gold in a beautiful minimalist landscape. N++ is all about using your momentum to complete levels and get high scores, but in this sci-fi world, there's a slew of inadvertently homicidal enemy robots trying to prevent you from completing your goal. Through the hand-crafted (NOT procedurally generated) levels, you'll experience platforming at its most intense. Using only your fluid movement, you need to 'solve' each level and get to the exit.

Battle Chasers: Nightwar
Battle Chasers: Nightwar is an RPG inspired by the console genre-greats, featuring deep dungeon diving, turn-based combat presented in classic JRPG format, and a rich story driven by exploration of the world. Traditional turn-based combat with a unique overcharge mana system and incredible Battle Bursts. Explore an overworld peppered with hidden dungeons, rare bosses and randomly appearing friends and foes. The best-selling comic book Battle Chasers was first released in the late 90s and quickly generated a passionate cult following.

Batman: The Enemy Within – Episode 2: The Pact
In this latest chapter from the award-winning studio behind Batman: The Telltale Series, both Bruce Wayne and Batman will be forced into precarious new roles. The Riddler has returned to terrorize Gotham City, but his gruesome puzzles merely foreshadow an even greater crisis. With the arrival of a ruthless federal agent and the return of a still nascent Joker, Batman must navigate uneasy alliances while Bruce Wayne undertakes a perilous series of deceptions. Which of Batman's new allies will you choose to trust? And how deep into the darkness will you let Bruce descend?

Dragon's Dogma: Dark Arisen
The critically acclaimed action-RPG Dragon's Dogma: Dark Arisen combines exhilarating and deep combat with the freedom to explore the huge open world of Gransys in 1080p HD graphics. Choose between nine different classes and embark on your own adventure along with three AI companions, known as Pawns. Use the deep combat system to wield devastating skills and magicks to take on fabled monsters or climb onto them for an up close and personal attack! All previously released paid DLC is included, making this the ultimate version of Dragon's Dogma: Dark Arisen.

The Hunter: Call of the Wild
The Hunter: Call of the Wild offers the most immersive hunting experience ever created. Step into a beautiful open world teeming with life, from majestic deer and awe-inspiring bison, down to the countless birds, critters and insects of the wilderness. Every inch of the 50-square mile world is crafted using Apex, award-winning technology crafted by Avalanche Studios during a decade of developing explosive action games. In addition to its rich single player experience, theHunter: Call of the Wild offers unique multiplayer options – cooperative and competitive – for up to 8 players. Share the ultimate hunting experience, and earn those bragging rights!

Let Them Come
You are Rock Gunar, mercenary gun for hire with alien blood on his hands. Twitchy trigger fingers and focused battle tactics are the order of the day as you take on this ultimate survival mode challenge to wipe out every Alien on this ship! You will die – a lot – but sheer brute force plus cool ammo and weapon upgrades will help you take these vermin down, one wave at a time.

Marble Void
Drop into the retro-futuristic world of Marble Void! A 3D Platformer inspired by old school platformers, Marble Madness, Marble Blast Ultra and the 80's. Pilot your Marble through puzzles and skill based obstacles to complete stages. With three tiers of difficulty and mini games, Marble Void is easy to pick up and play, yet tough to master! Moving platforms, switches, teleporters, gravity modifiers, kill spheres and more await you in 40+ stages of varying difficulties.

Mystik Belle
Trouble is brewing at the Hagmore School of Witchcraft, and only freshman witch-in-training Belle MacFae can put things right. As Belle, you must seek out the three crucial ingredients of the Walpurgisnacht Brew, which means investigating the school's colorful 2D landscapes in a quest that combines elements of nonlinear, exploration-based action-platformers and classic object-oriented adventures. As you traverse the labyrinthine school's catacombs, laboratories, dungeons, and forests, you'll use everything from a sledgehammer to a fish head to solve numerous puzzles. And when you aren't testing your grey matter, you'll put your wand to use against a variety of impressively animated enemies, including spooky spiders, pesky plants, and rambunctious rodents.